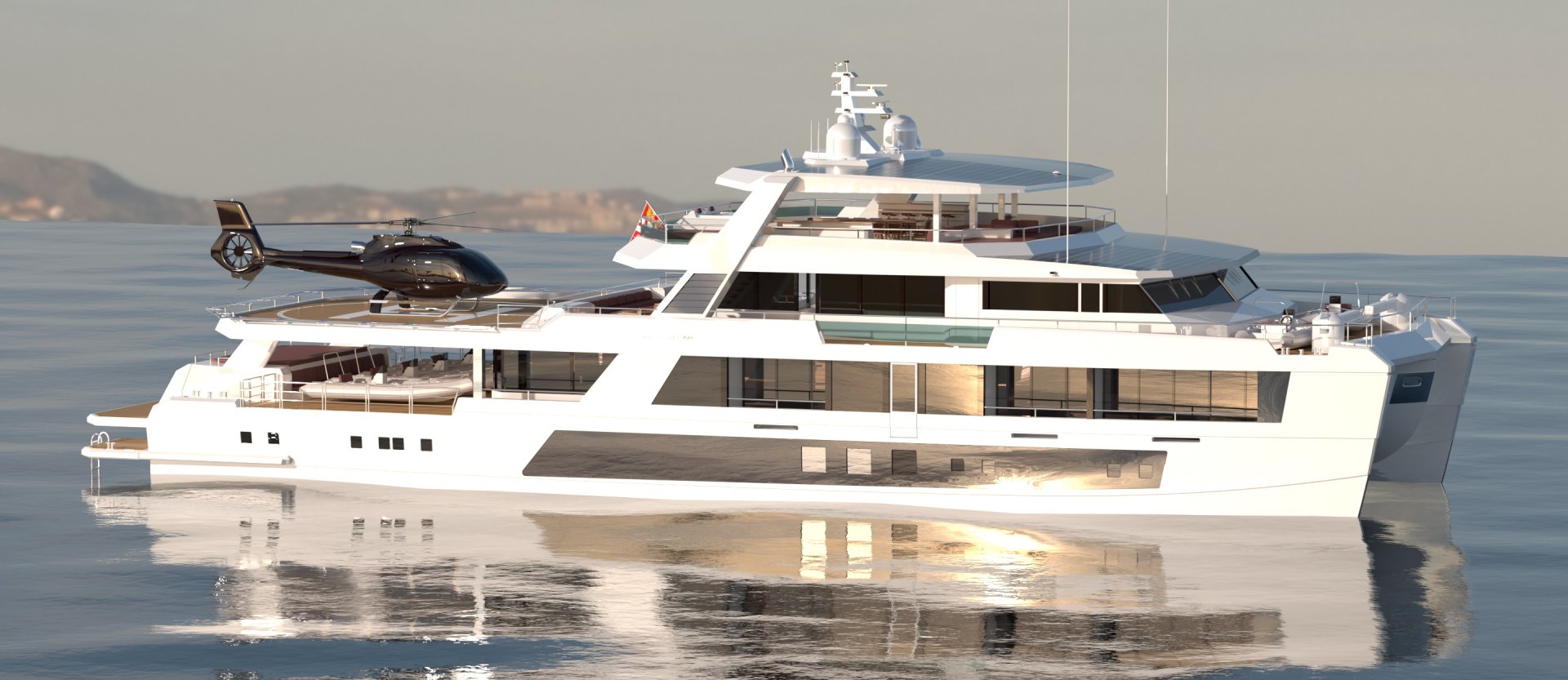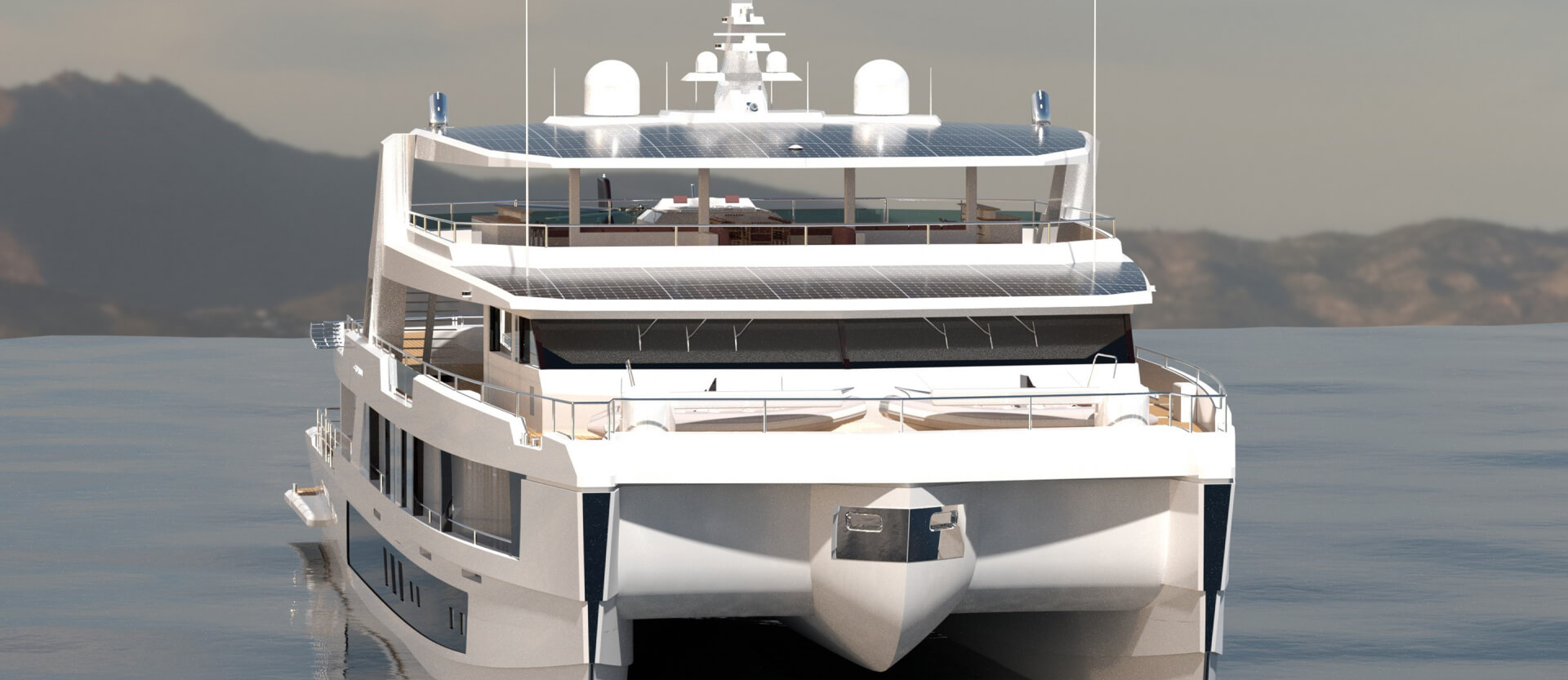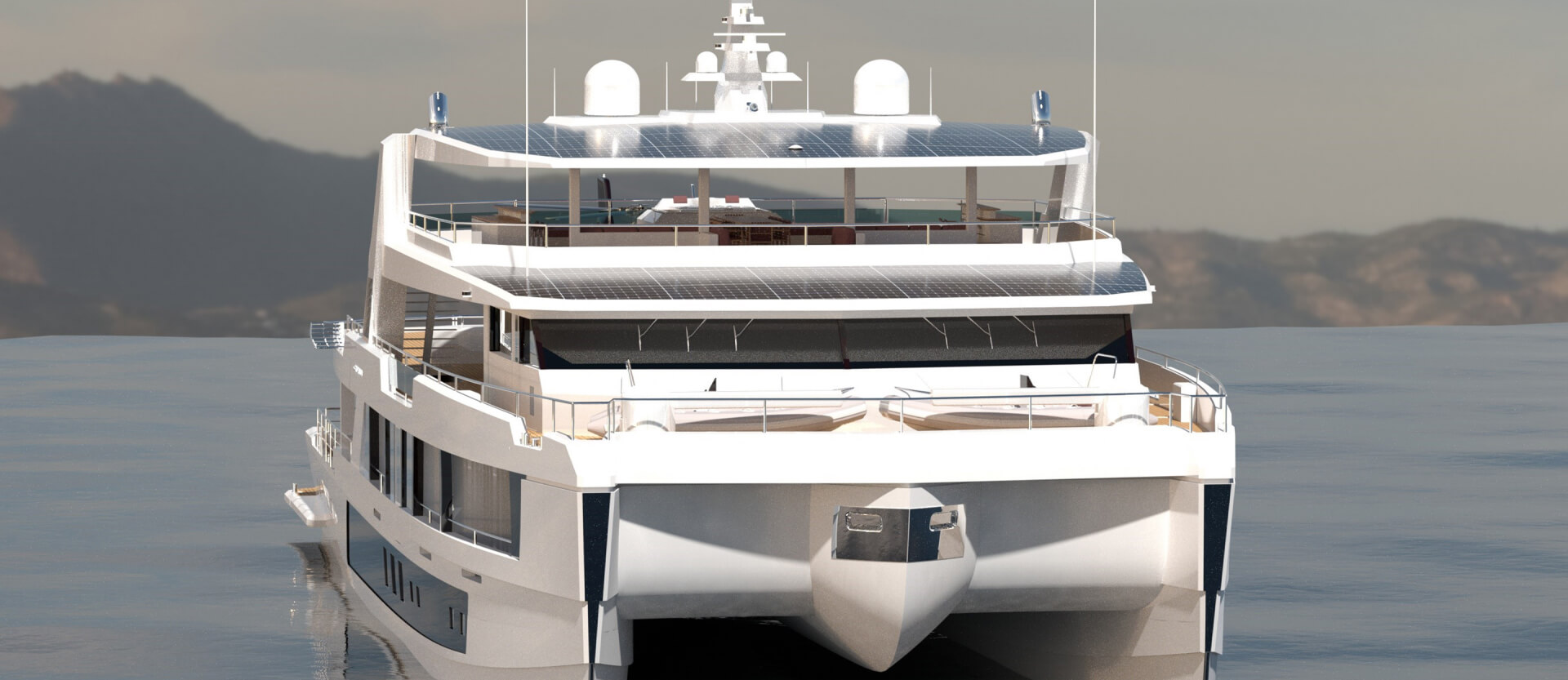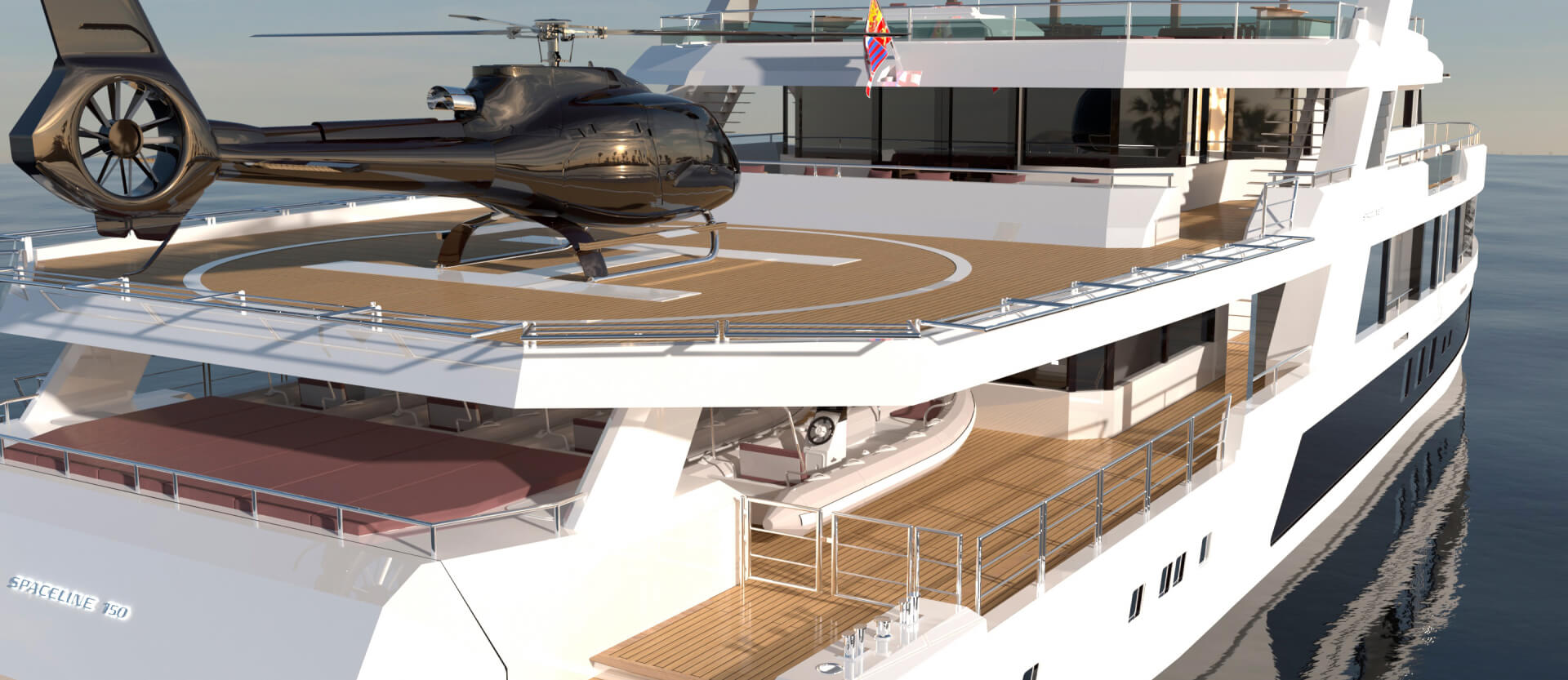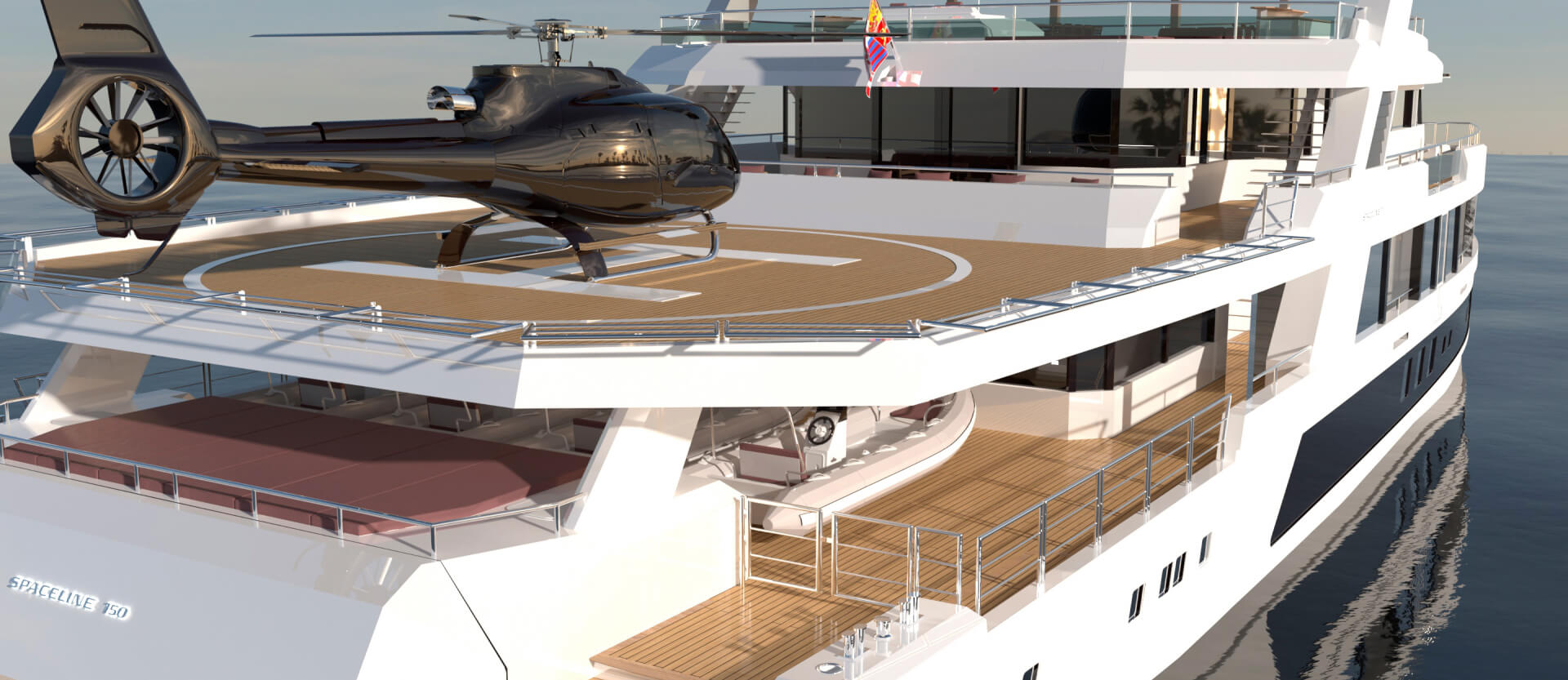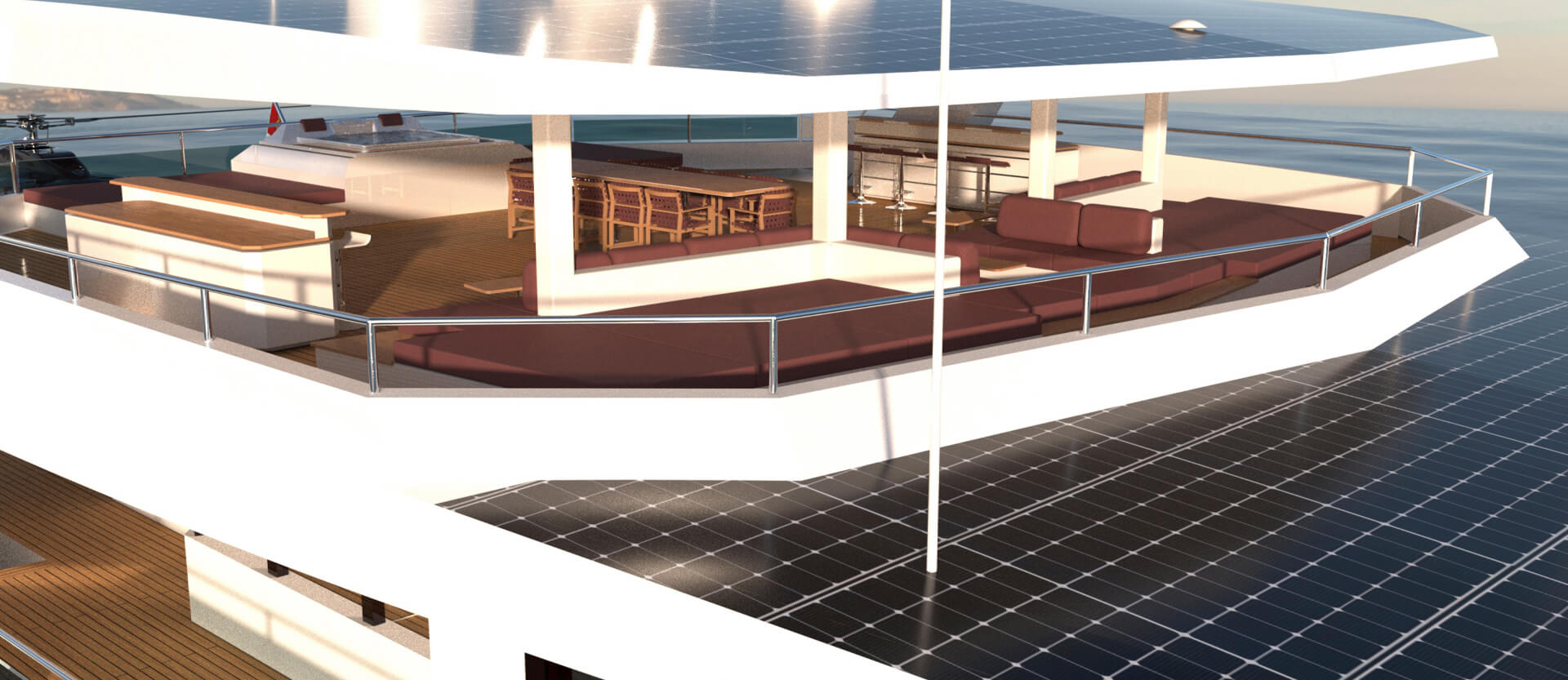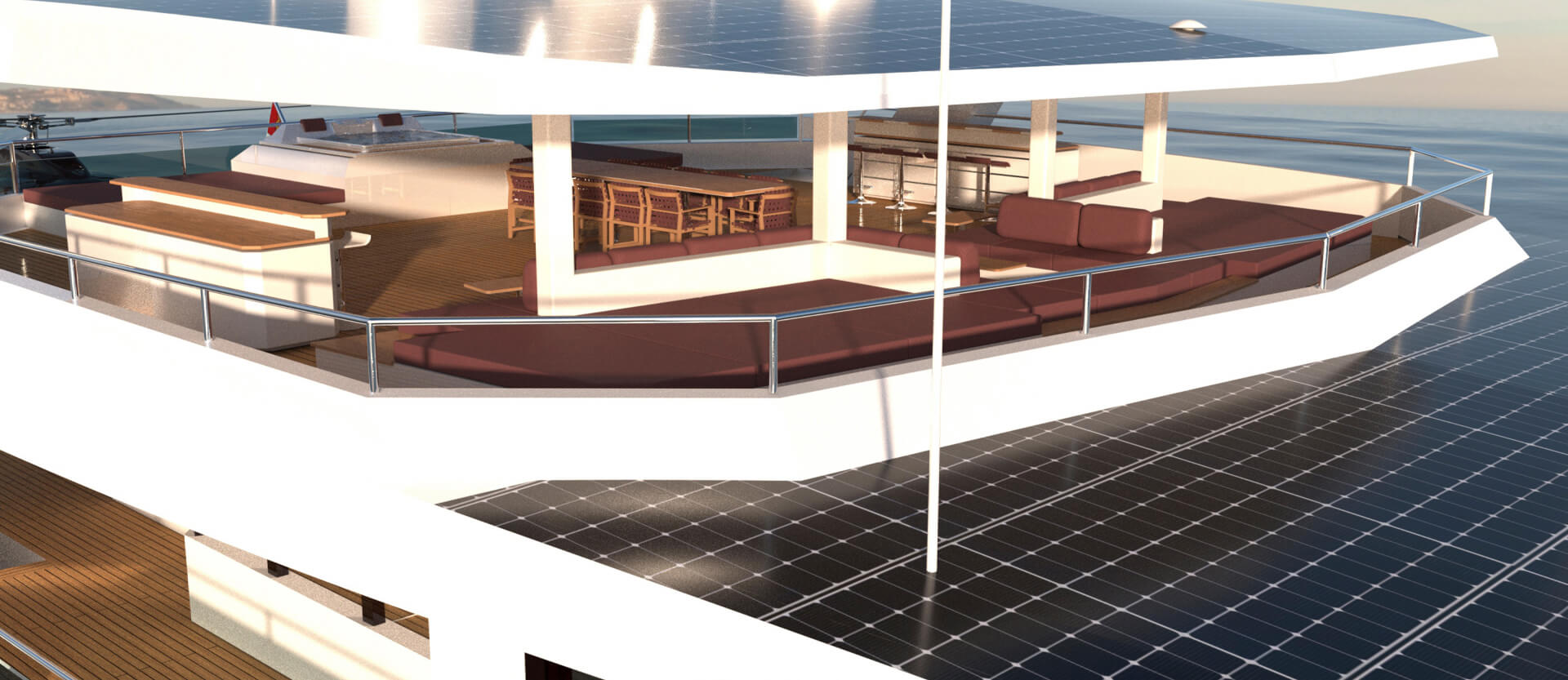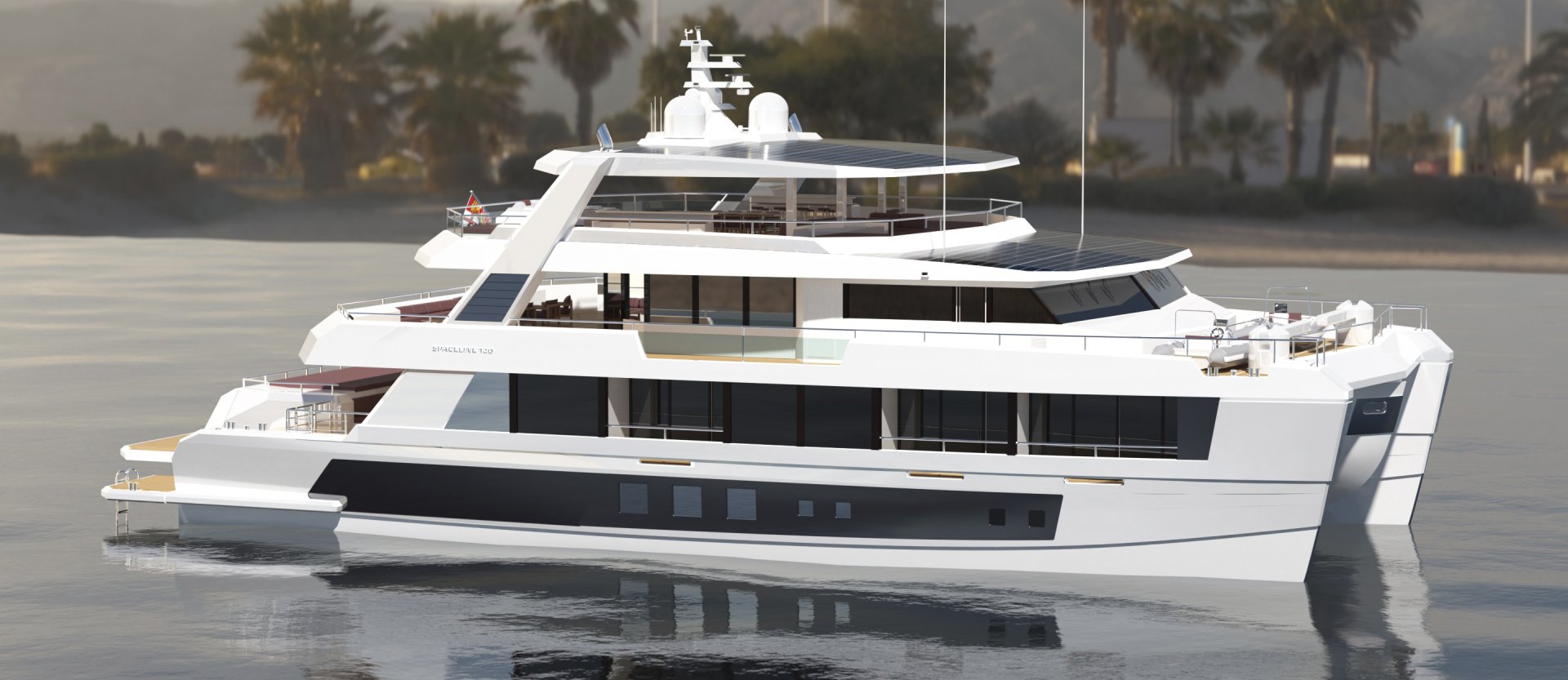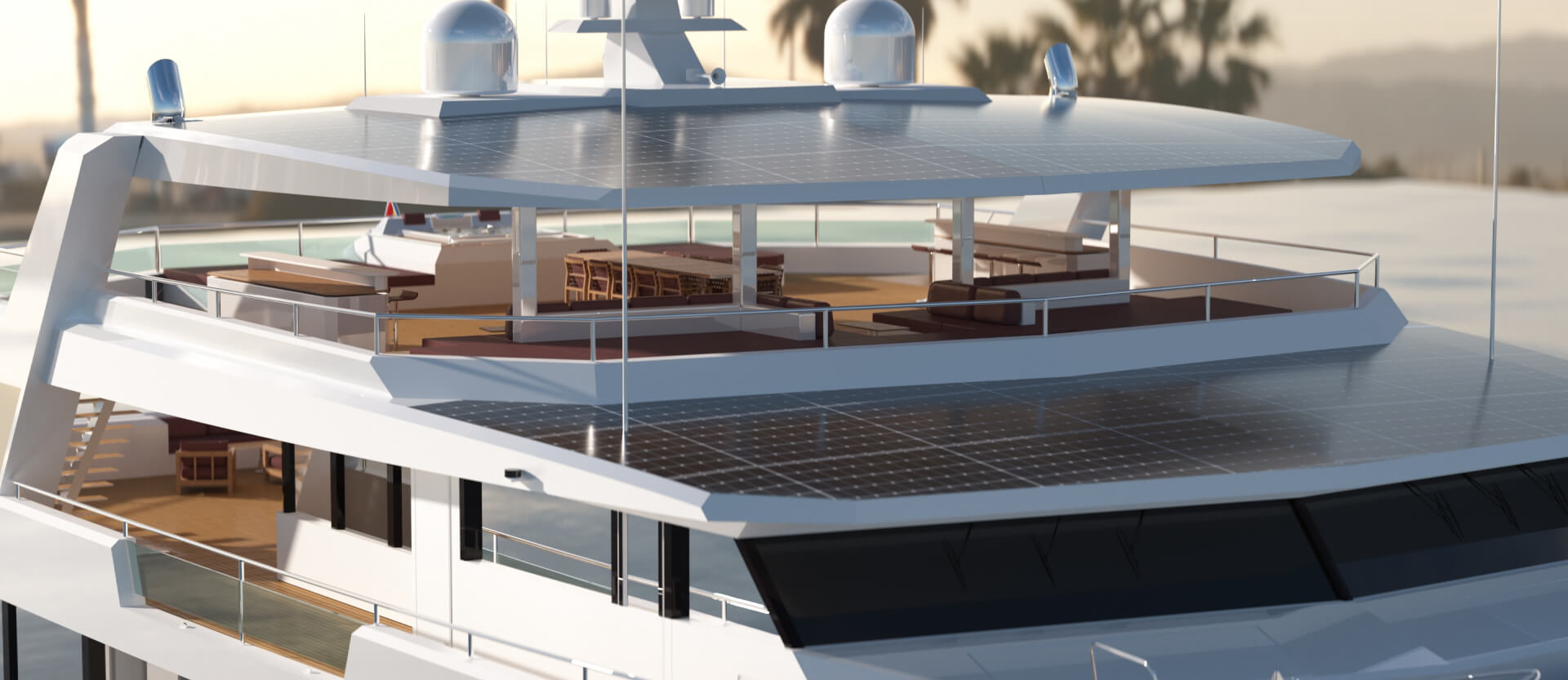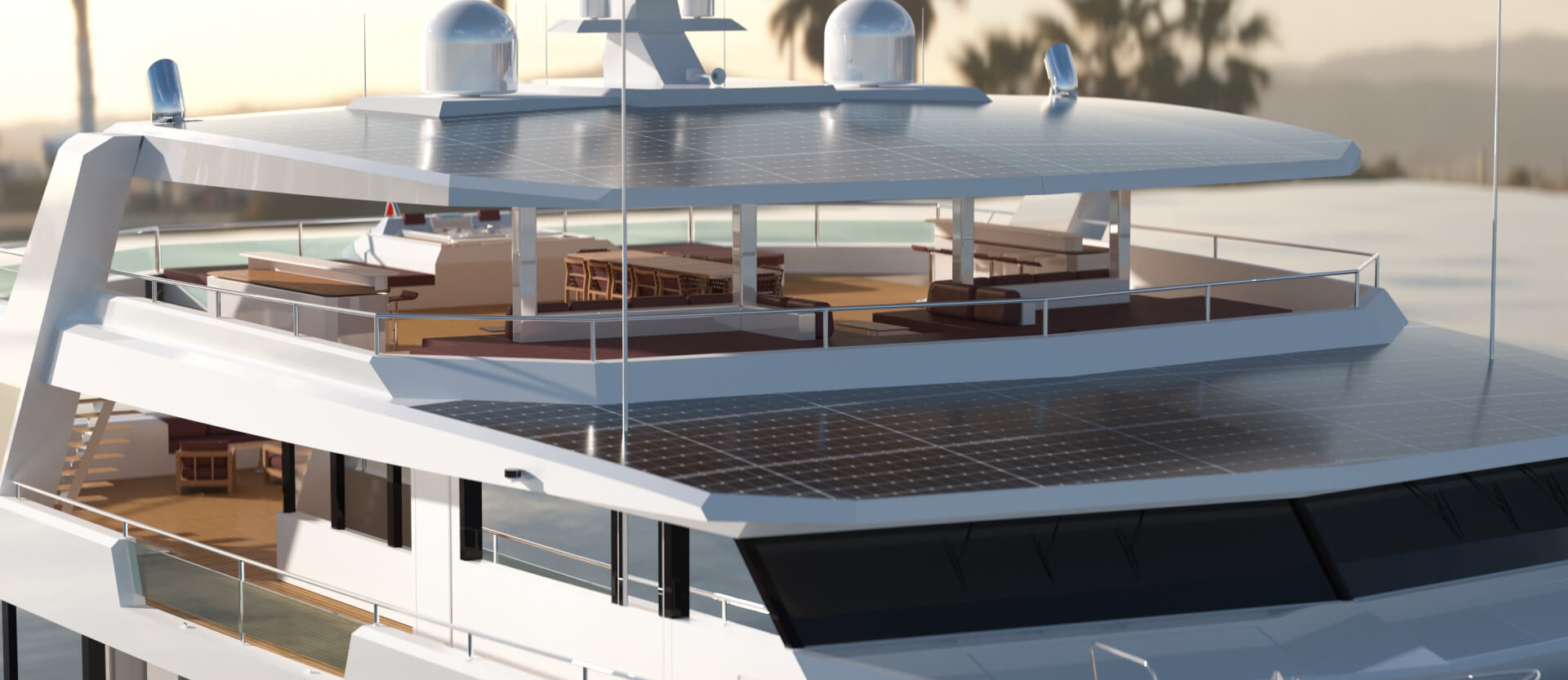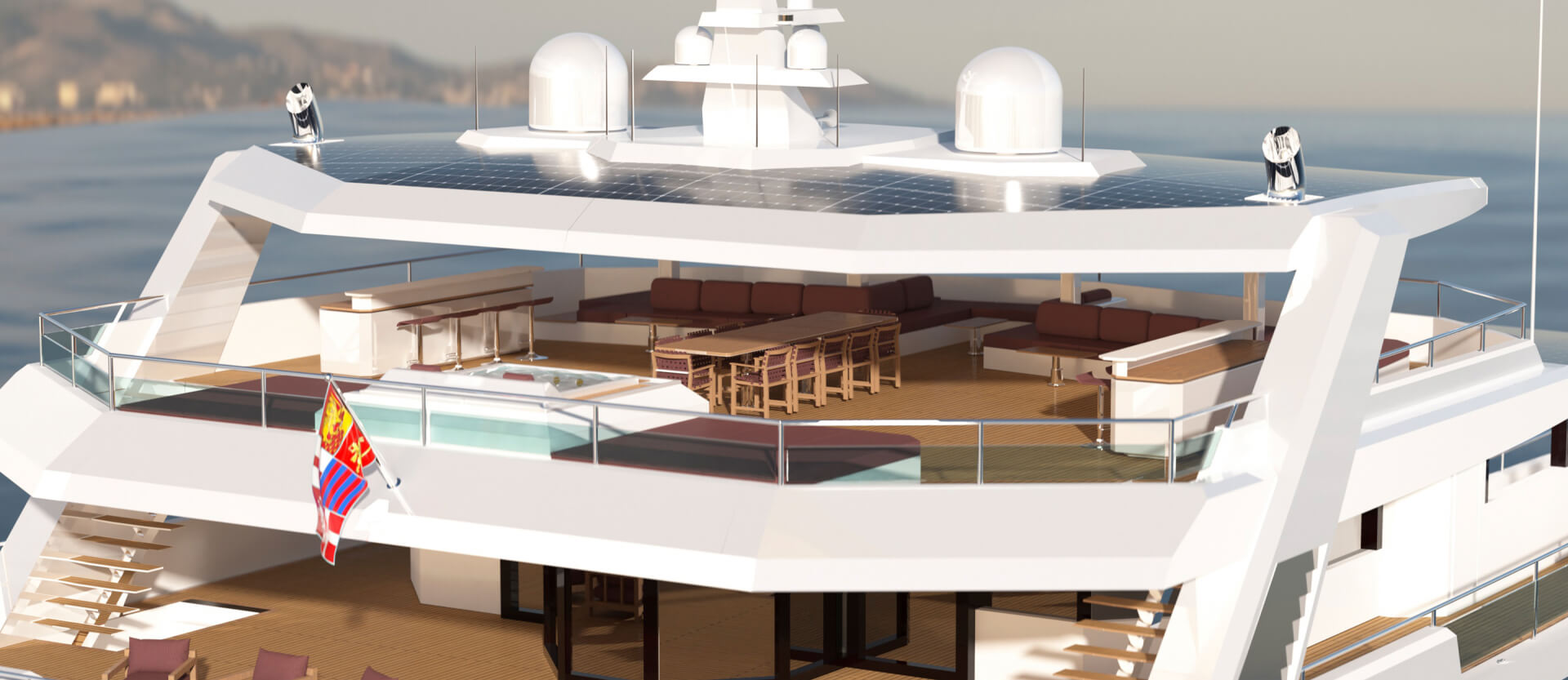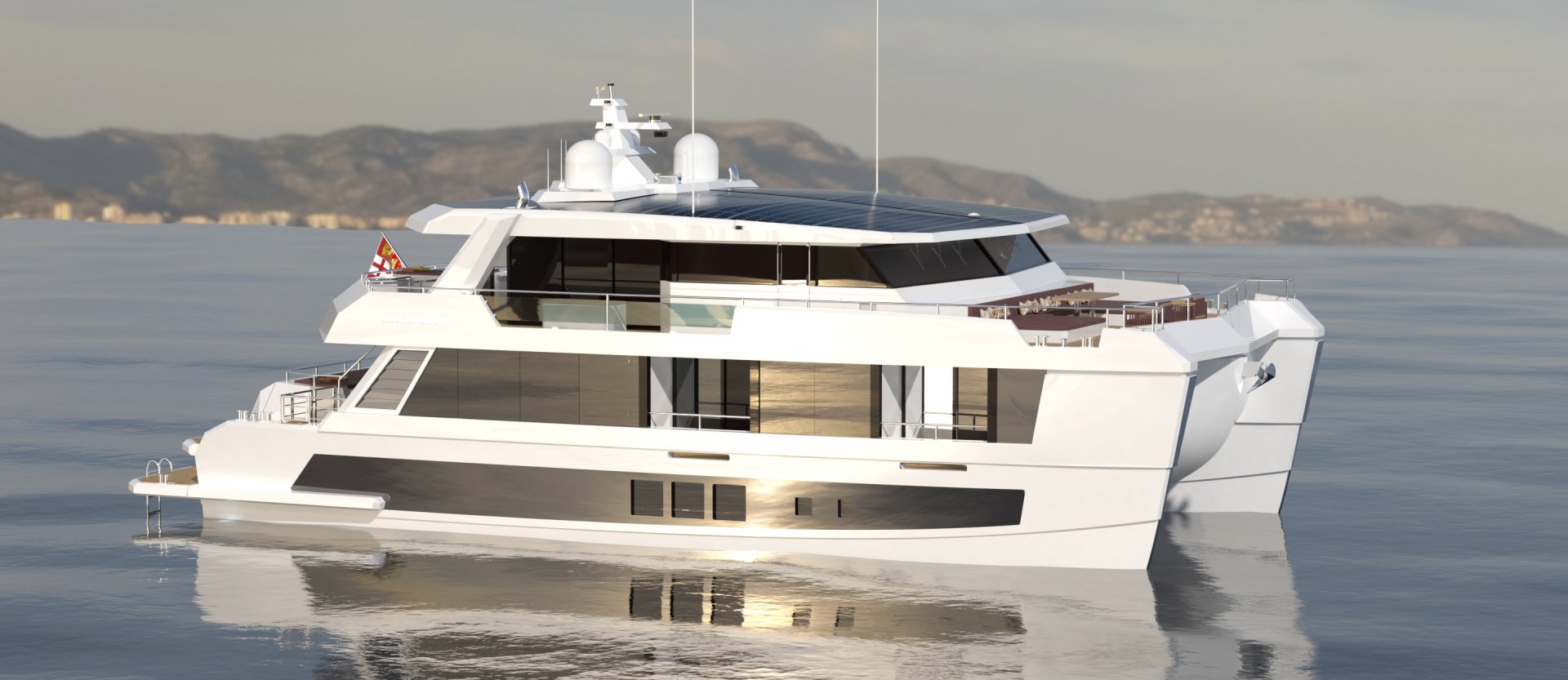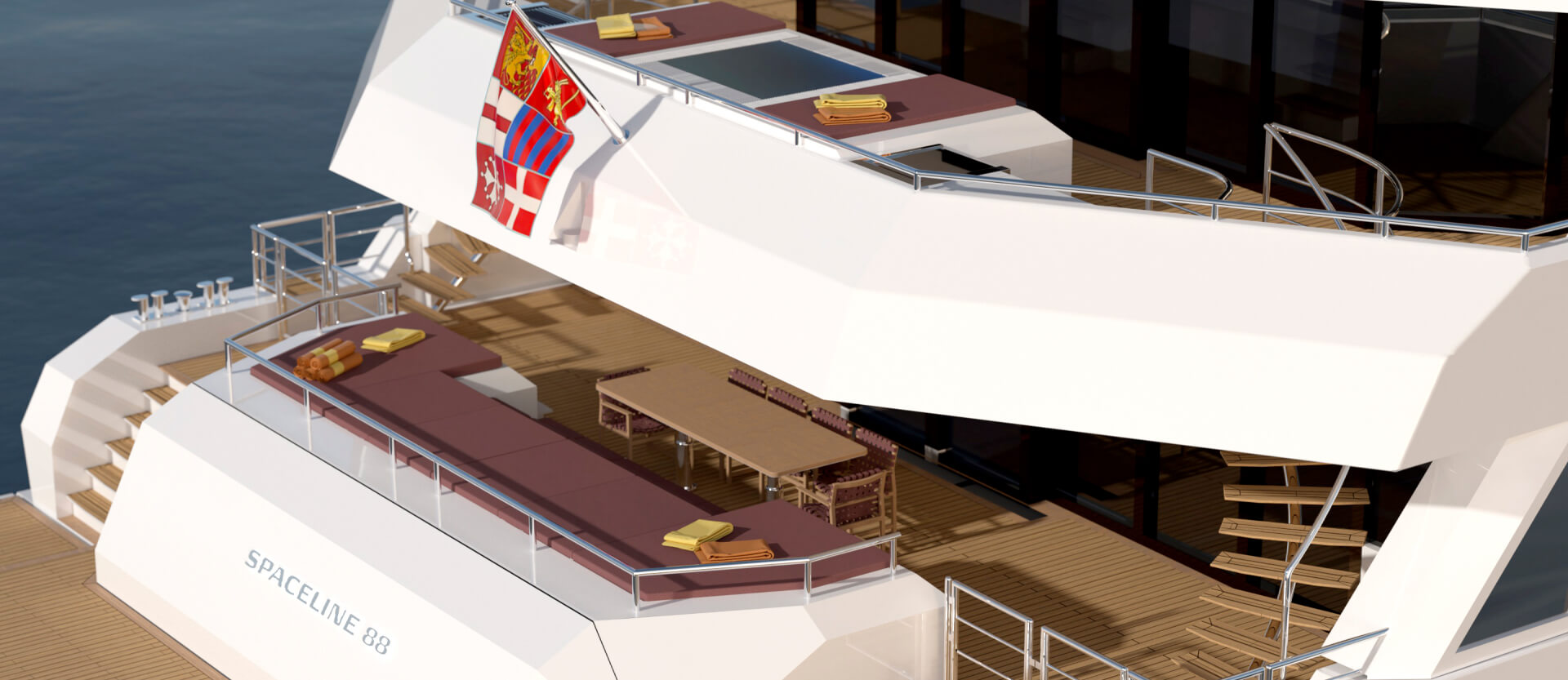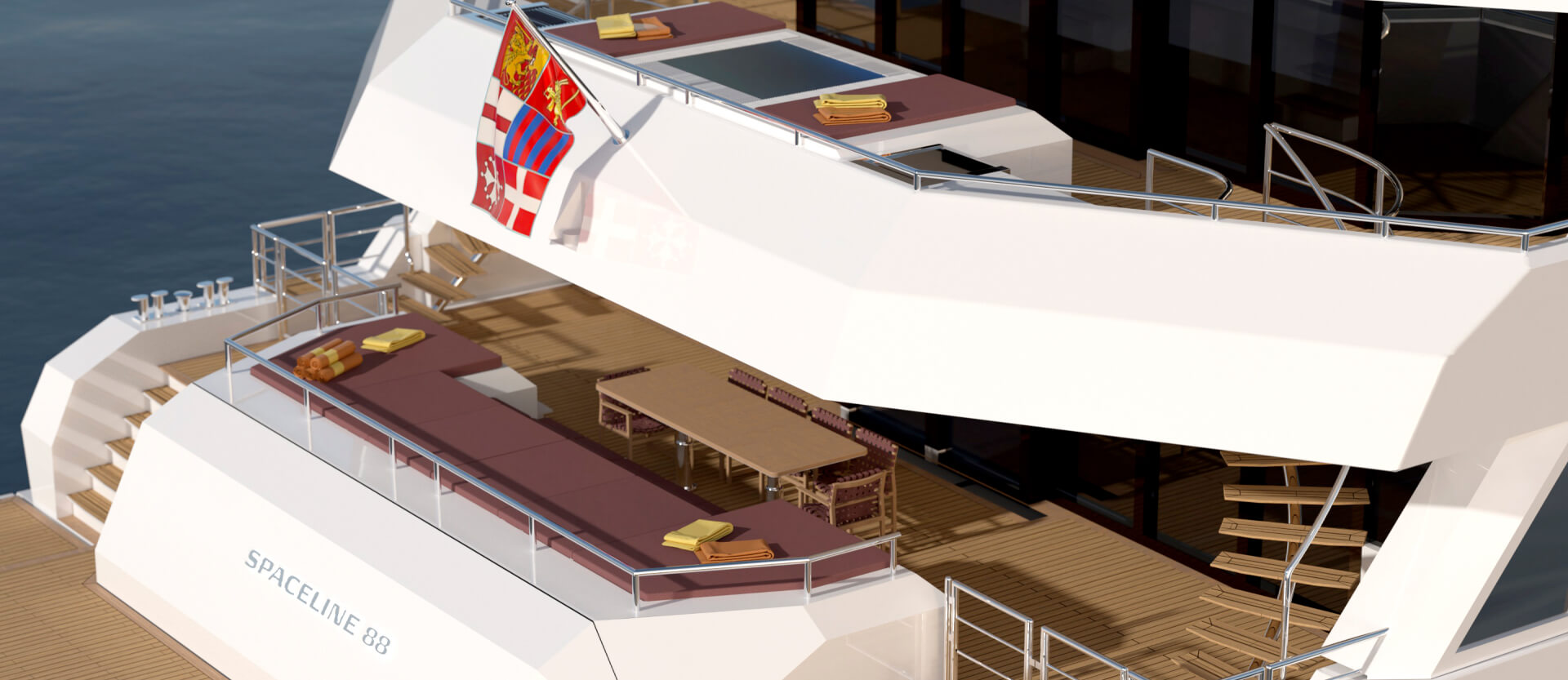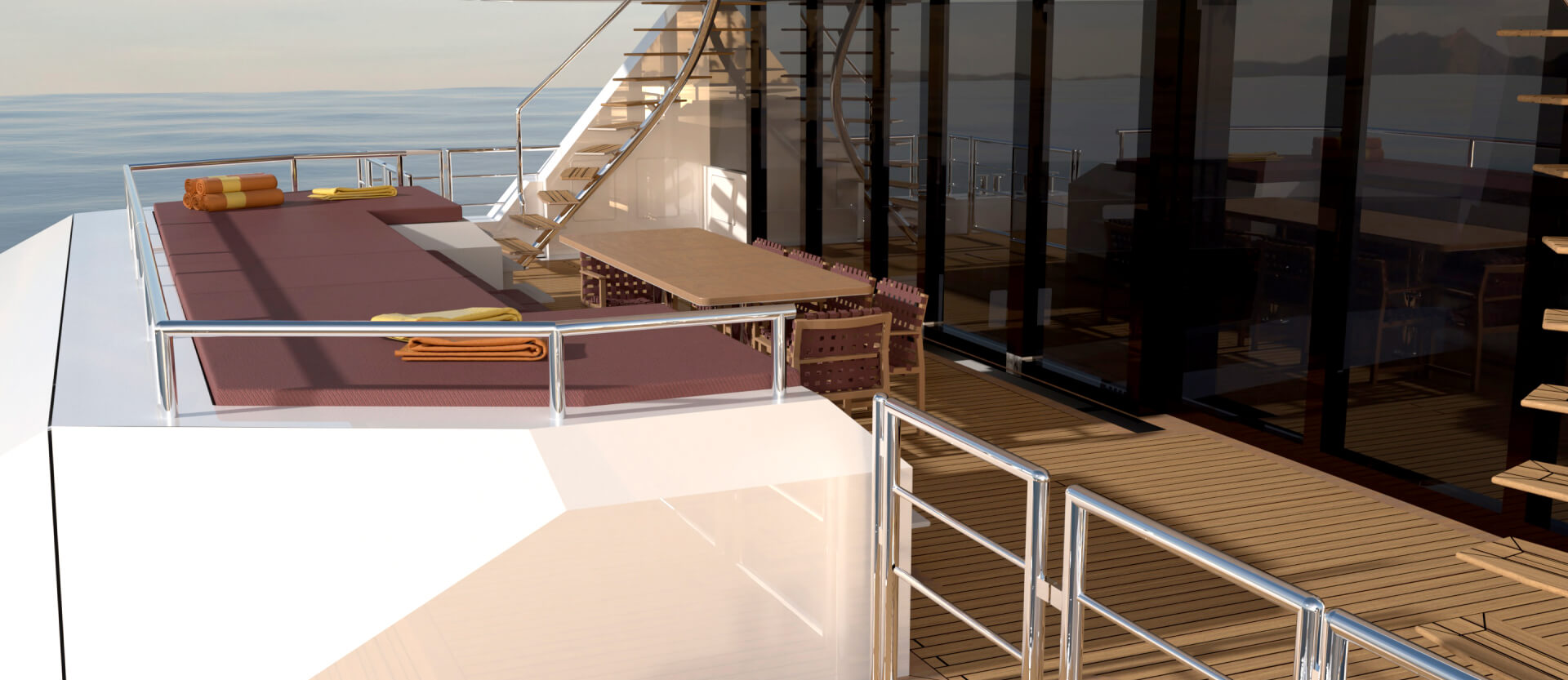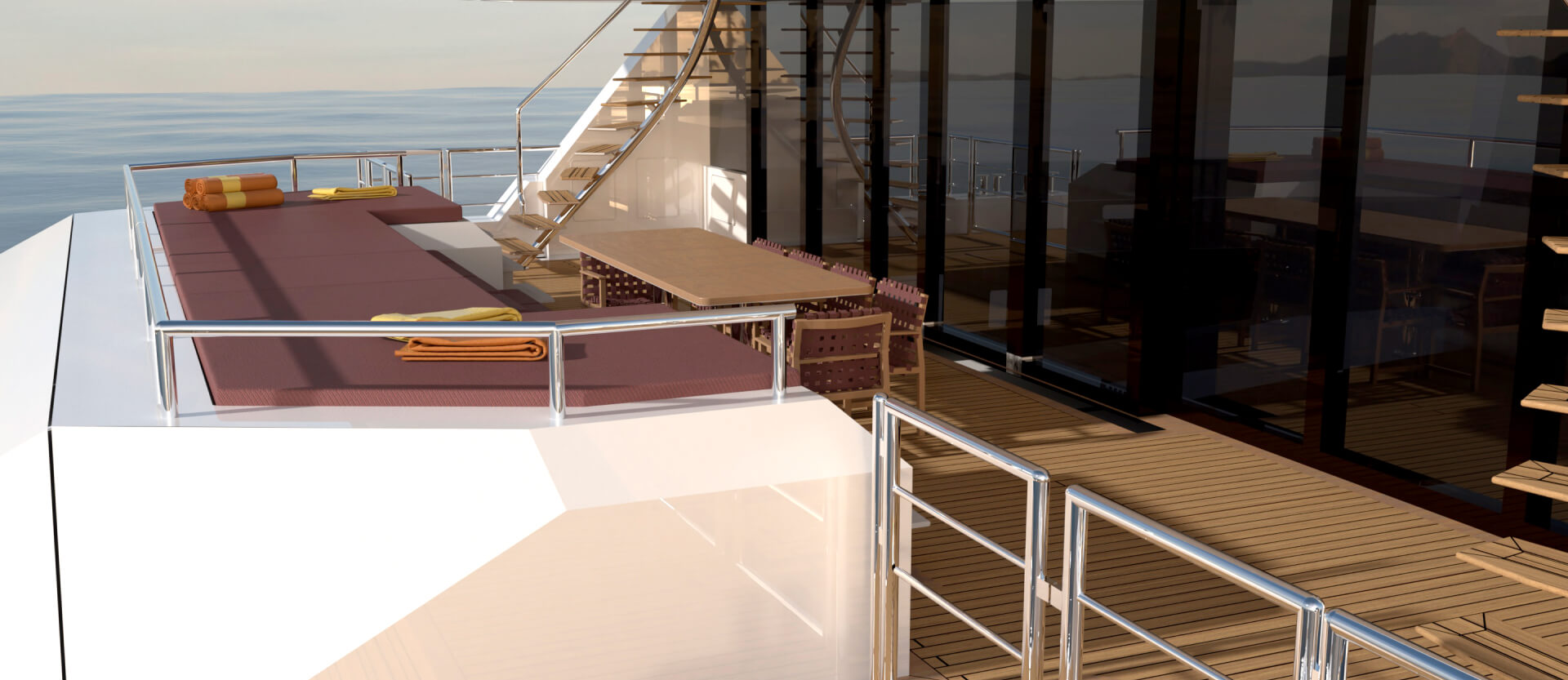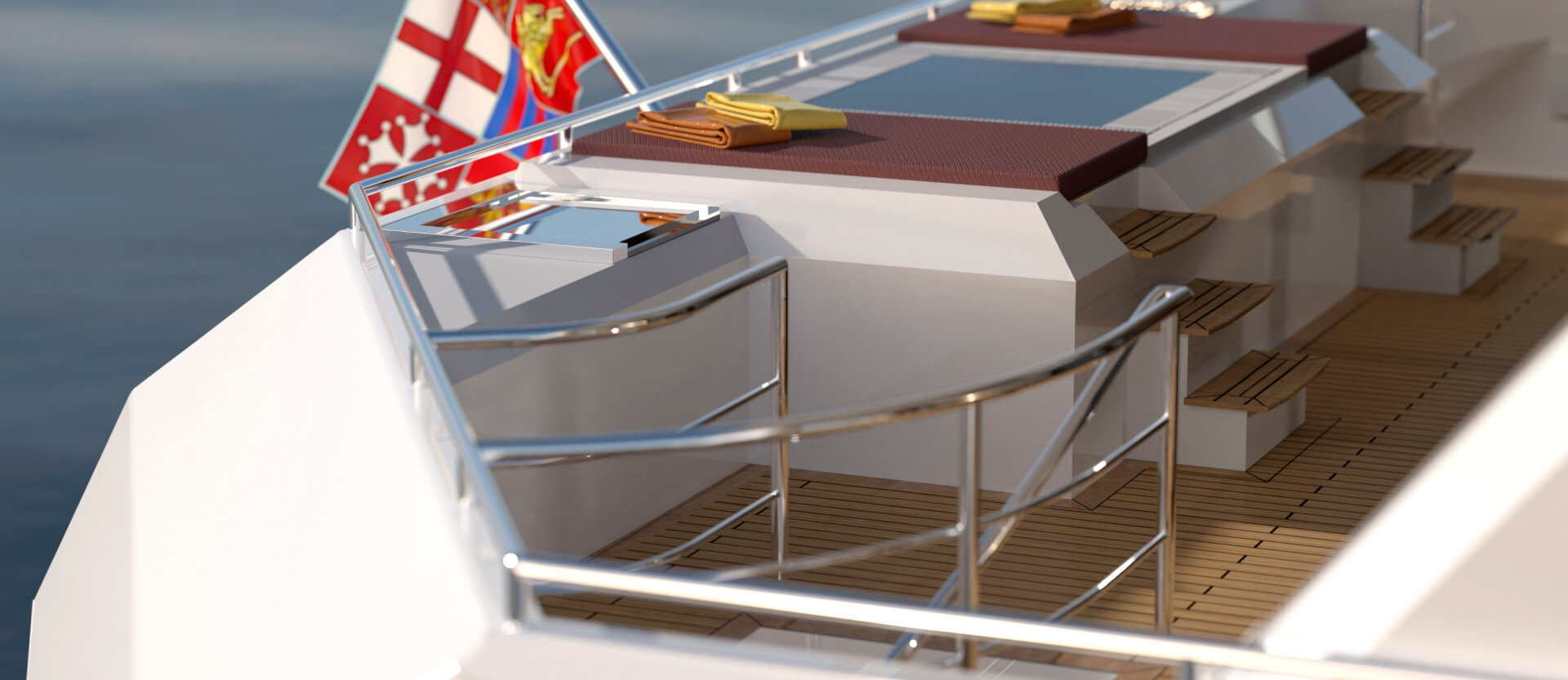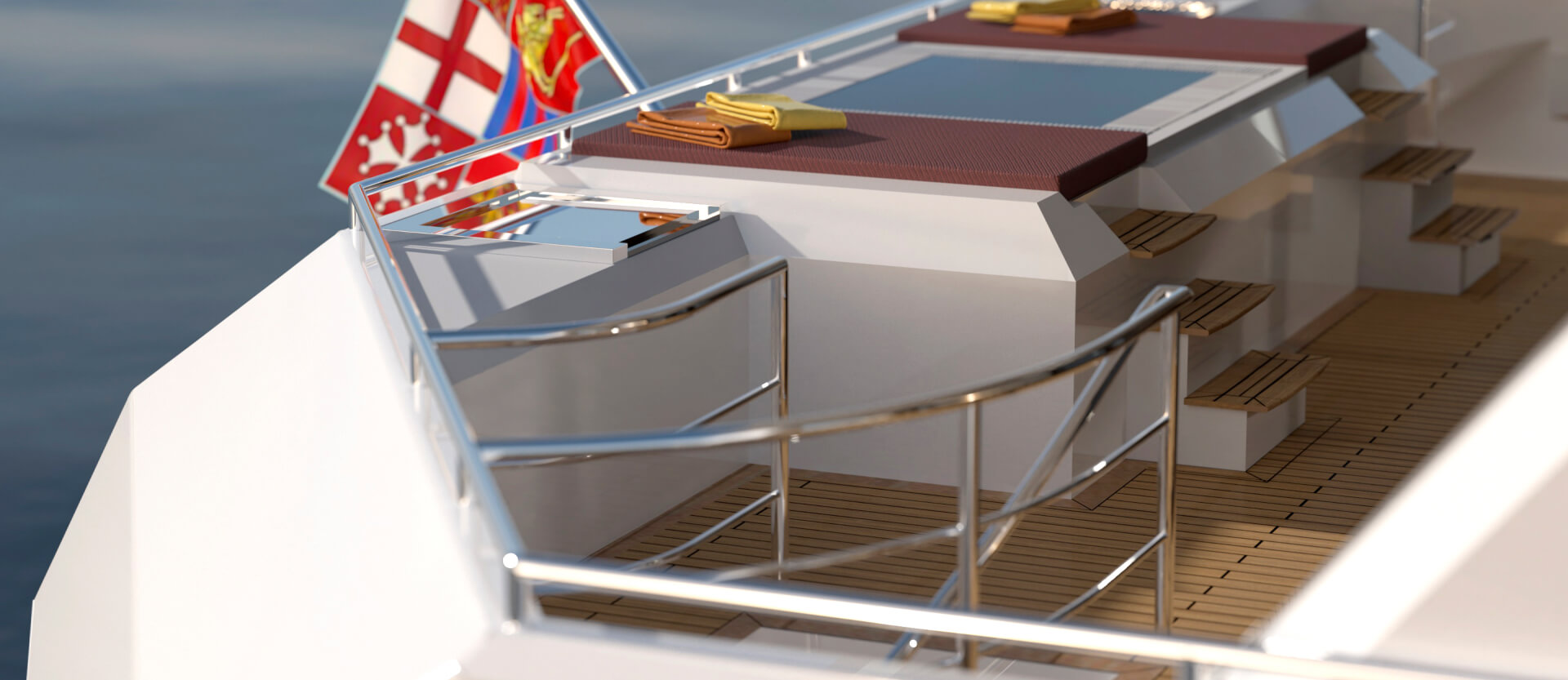 The Spaceline Design is the invention of Ultimate Catamarans' founder and owner Mr. Ralph Wuttke. His vision is to create Superyachts, constructed in aluminum, that feature deck spaces and internal volumes far greater than anything ever built. The quality of the finishes is beyond imagination and reaches far, to the top segment of the Superyacht Industry. This vision of Spaceline was brought to life by Luxury Projects, giving birth to the incredible platform, exterior, and interior design.
A Spaceline, is an ultra-high volume motor catamaran, finished like a piece of jewelry.
INNOVATION & GREEN TECHNOLOGY
Sustainability and environmentally friendly design, without reducing the quality and luxury standard are our goals! Our Superyachts are fitted out with the latest diesel-electric and hybrid propulsion system, including solar panels and optional hydrogen technology. Generator exhausts are on the rooftop, always providing fume free living on board. A multiple generator plant, combined with battery support allows for efficient energy use at all power requirements while the electric propulsion provides maximum comfort reducing noise and vibrations. A heat recovery system uses generator heat that otherwise would be wasted to the environment.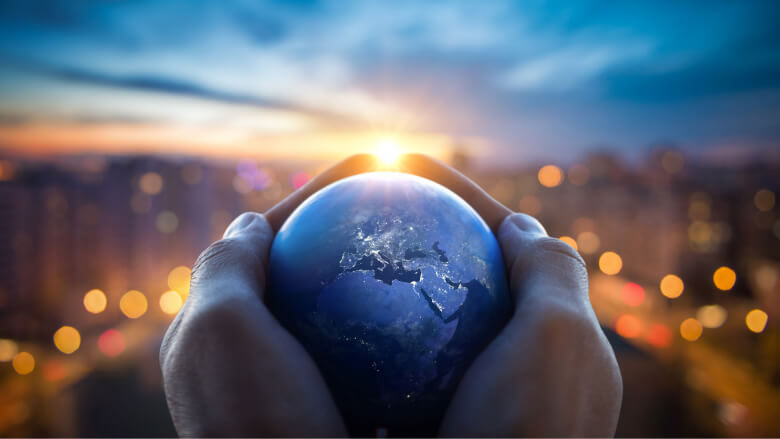 DESIGN
"The Looks" are in perfectly harmony with the latest design language, combining sportiness and elegance. Continues horizontal lines are used to create the "Sporty Elegant" look. The engine uptakes provide in the Spaceline's design signature giving it its distinctive looks recognizable from any angle. A high-end interior with a large pallet of materials is provided to personalize your Yacht. Materials, specially selected to give a warm feel and inviting ambiance. An interior to be touched and used. Durable materials that are easy to maintain. Special attention was given to design details and the optimization of enjoyment and service.