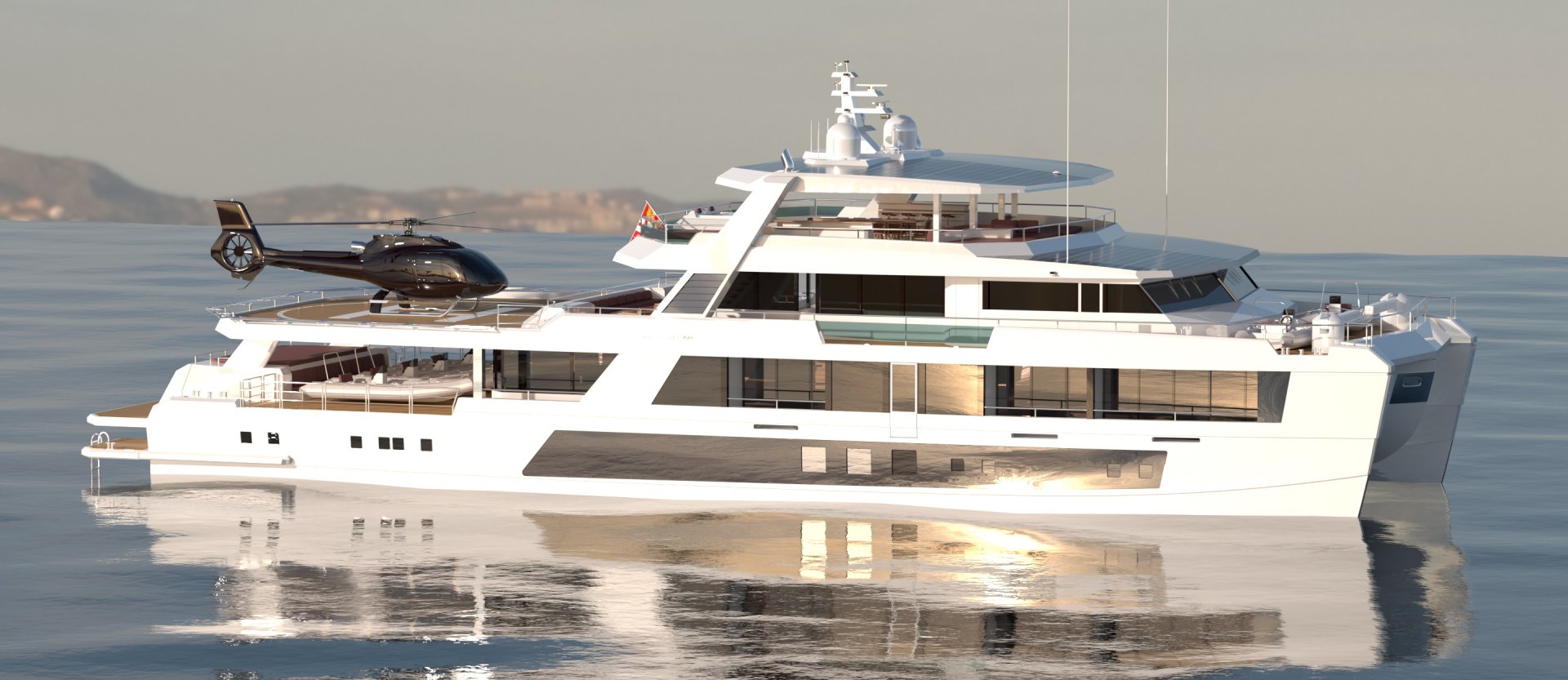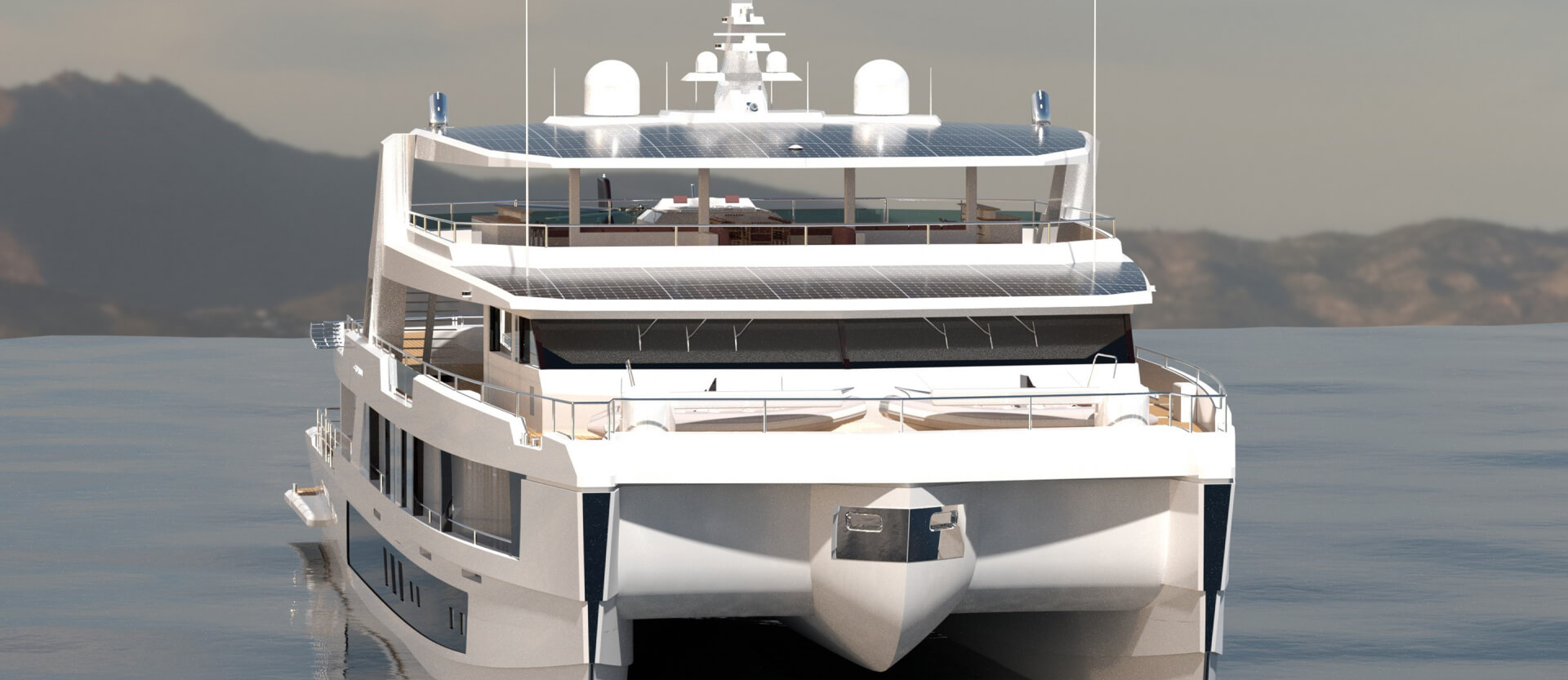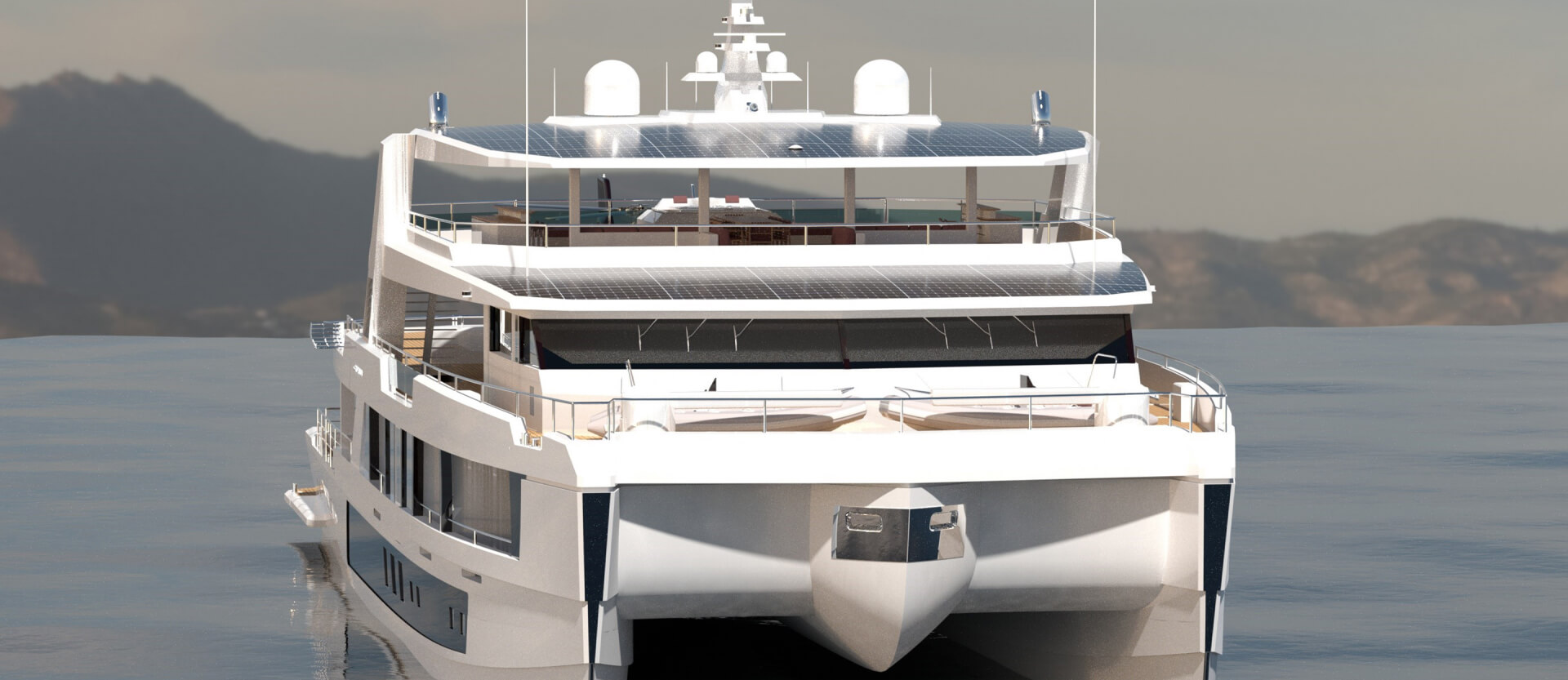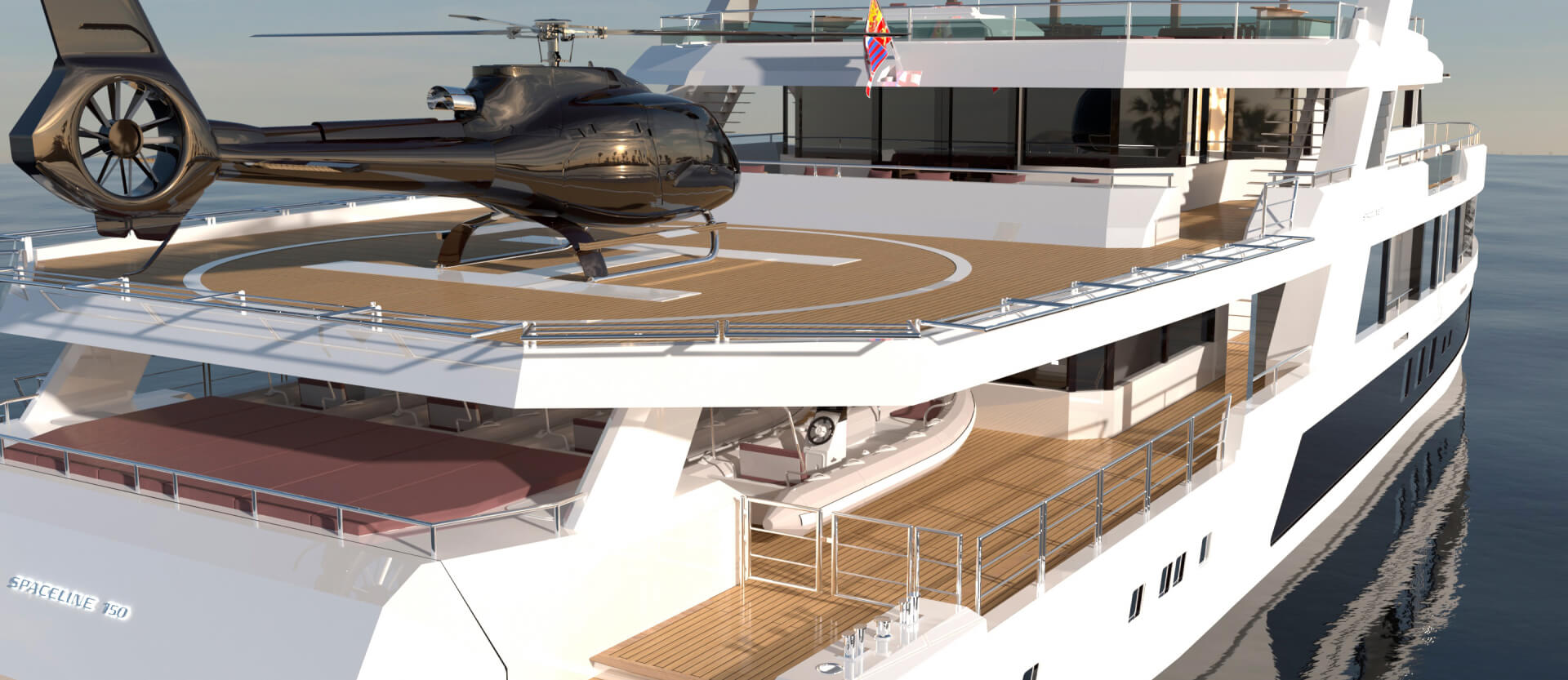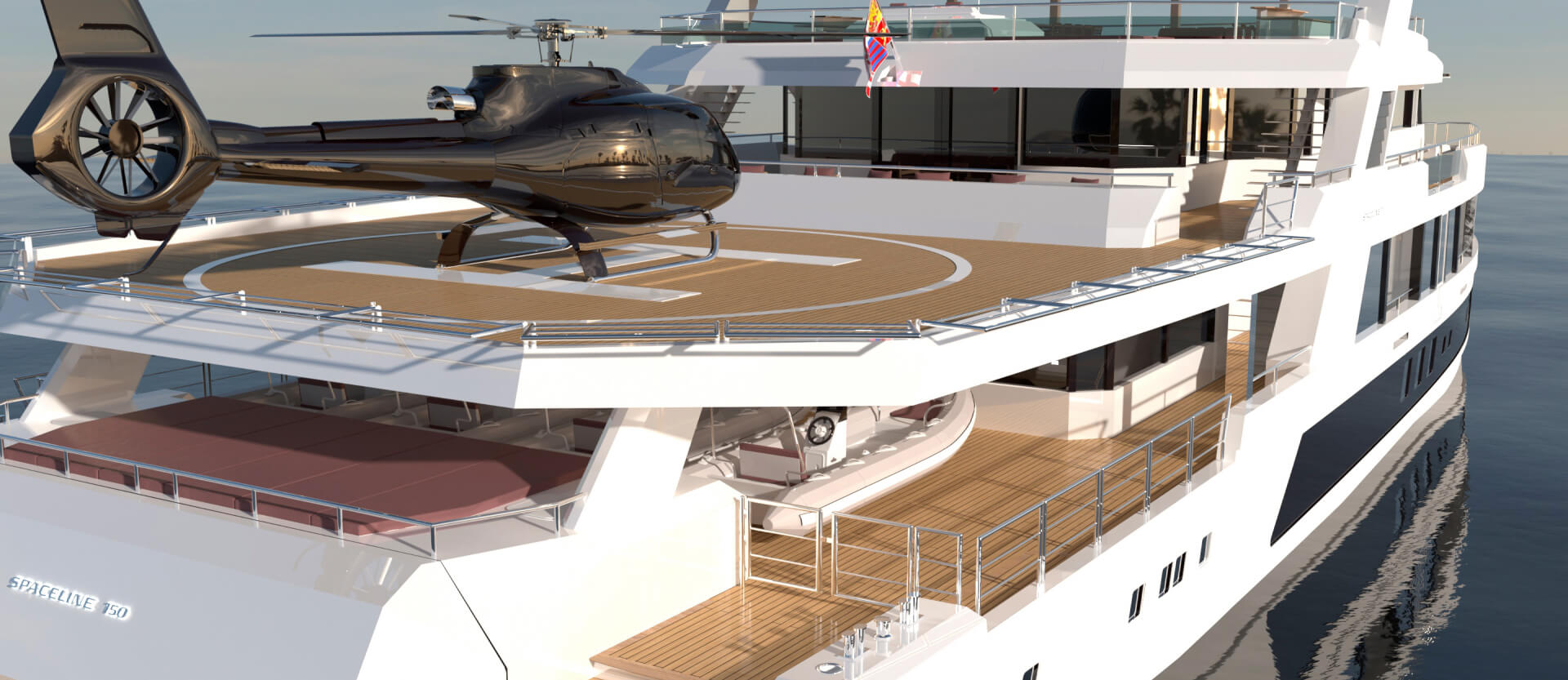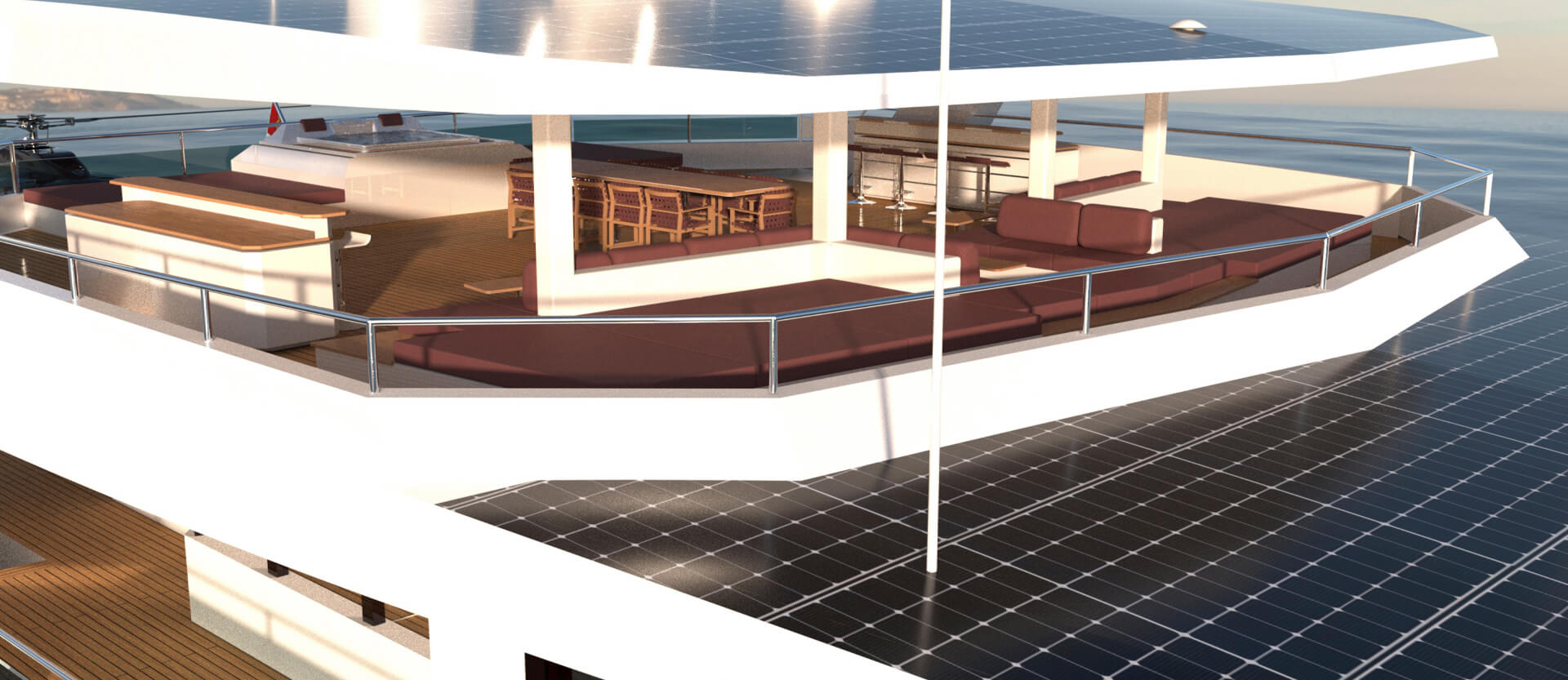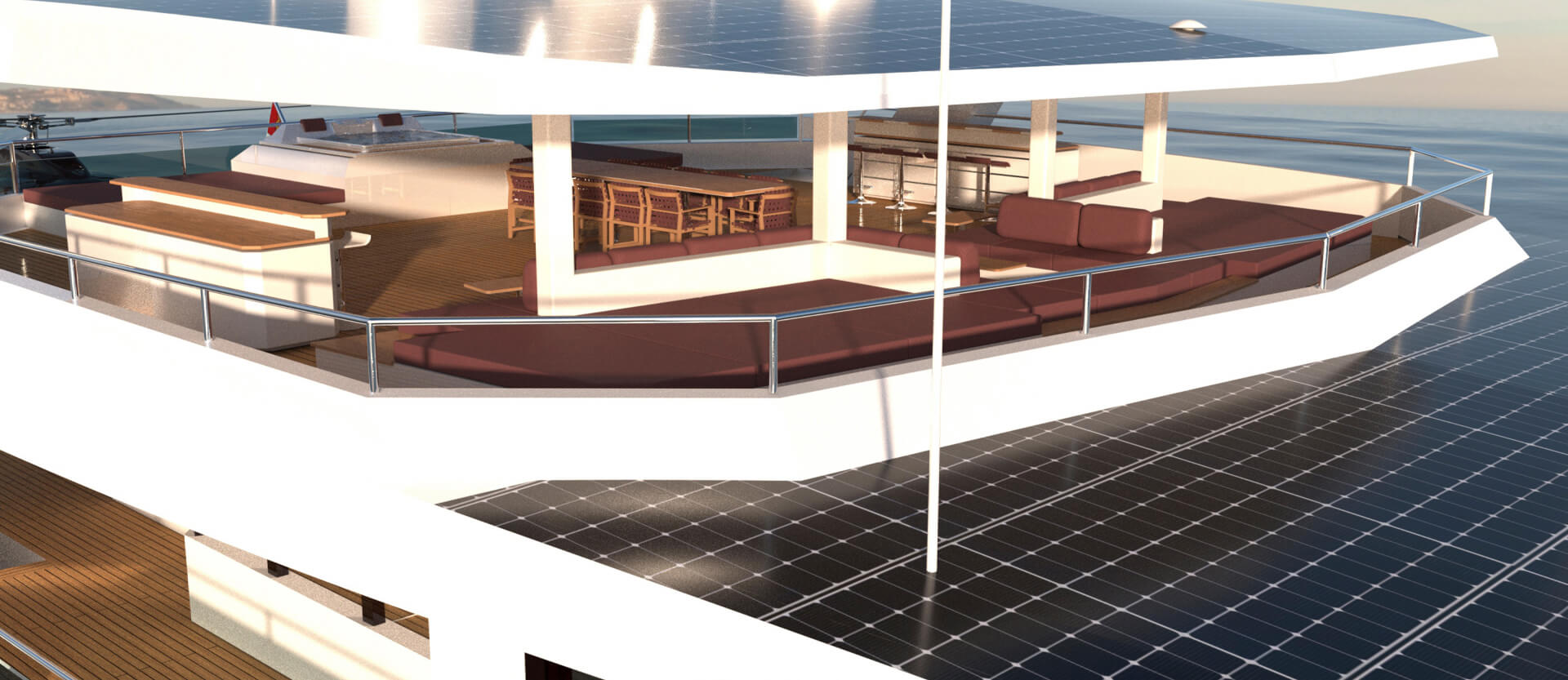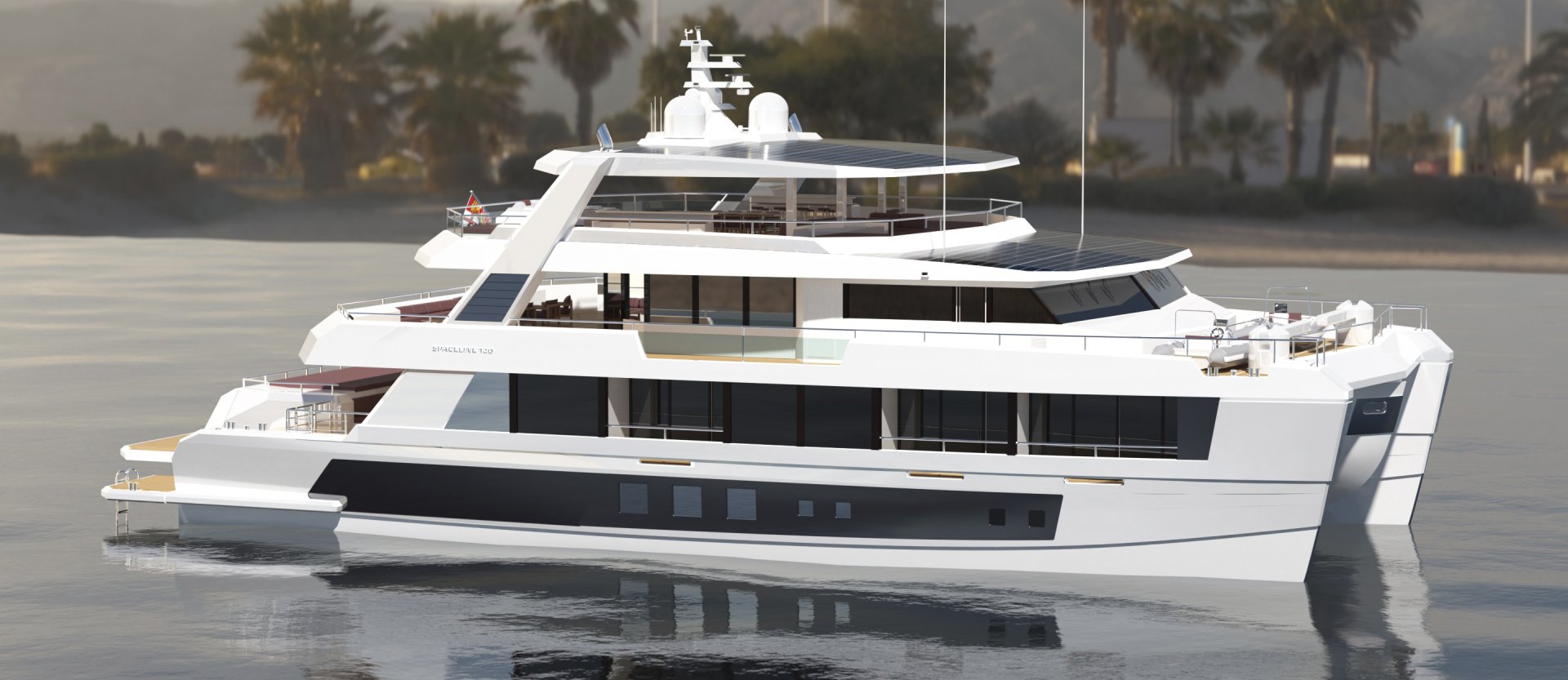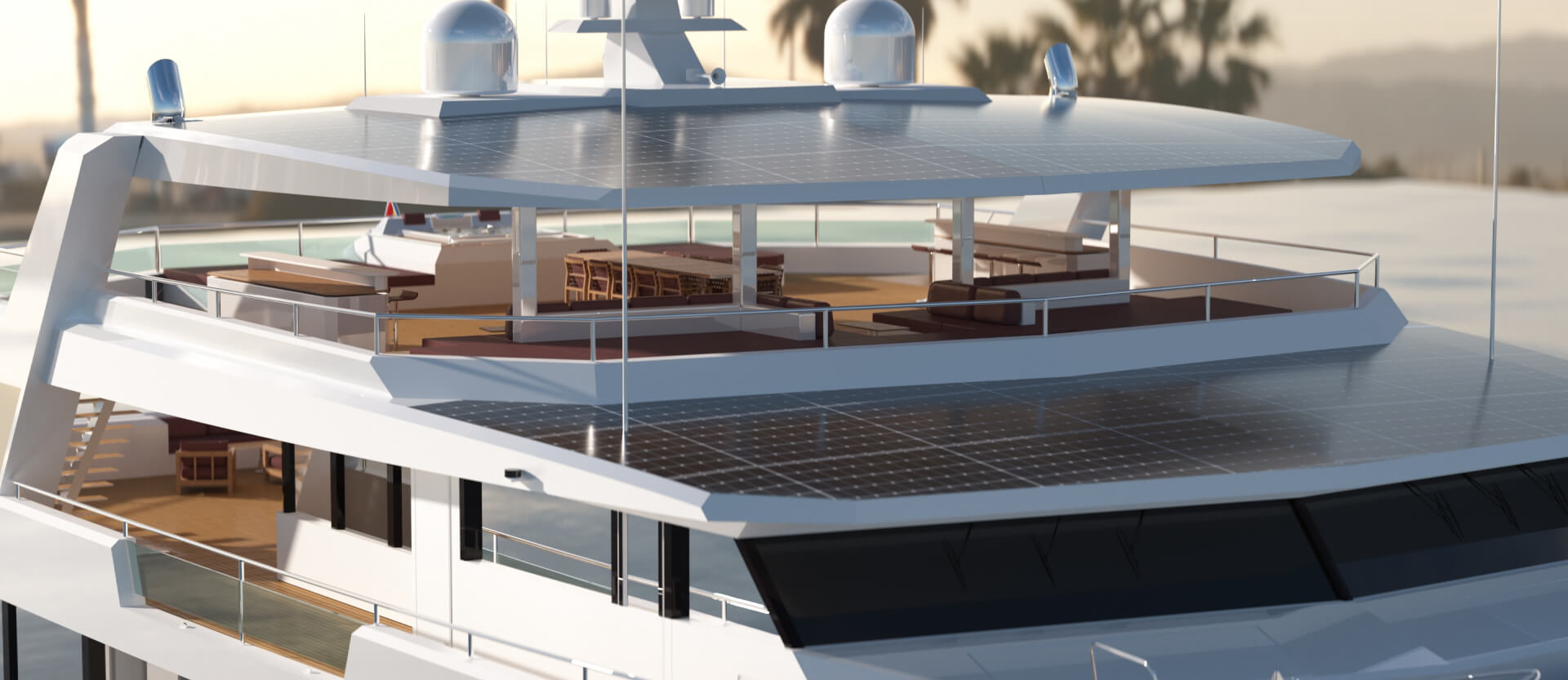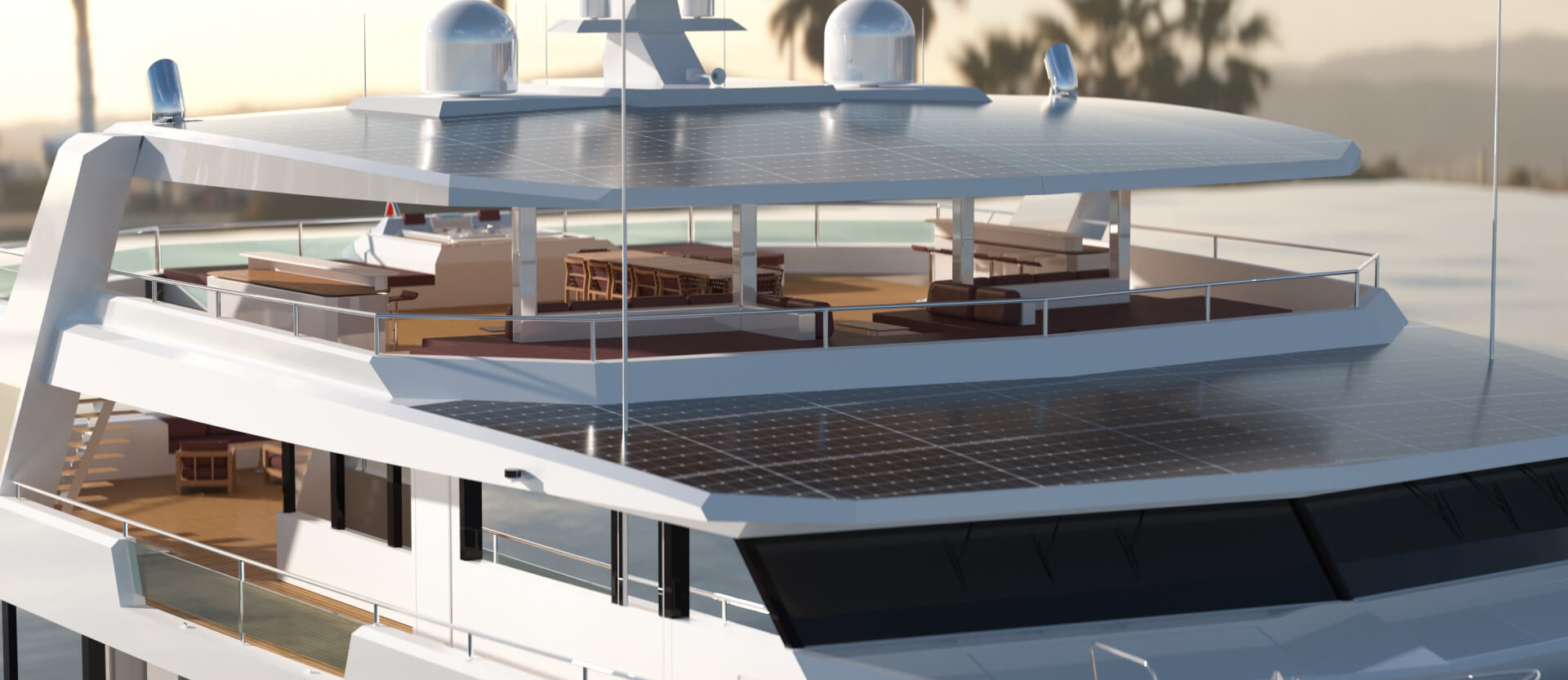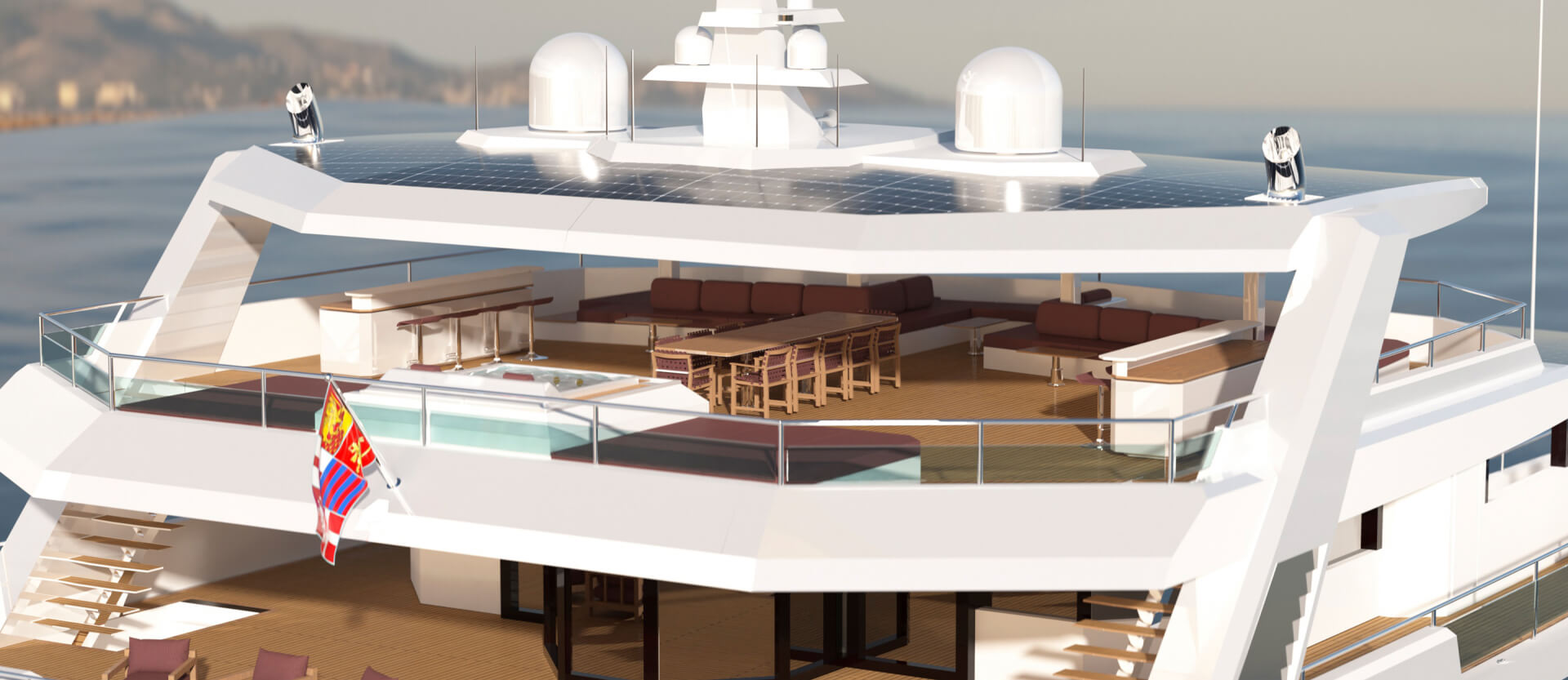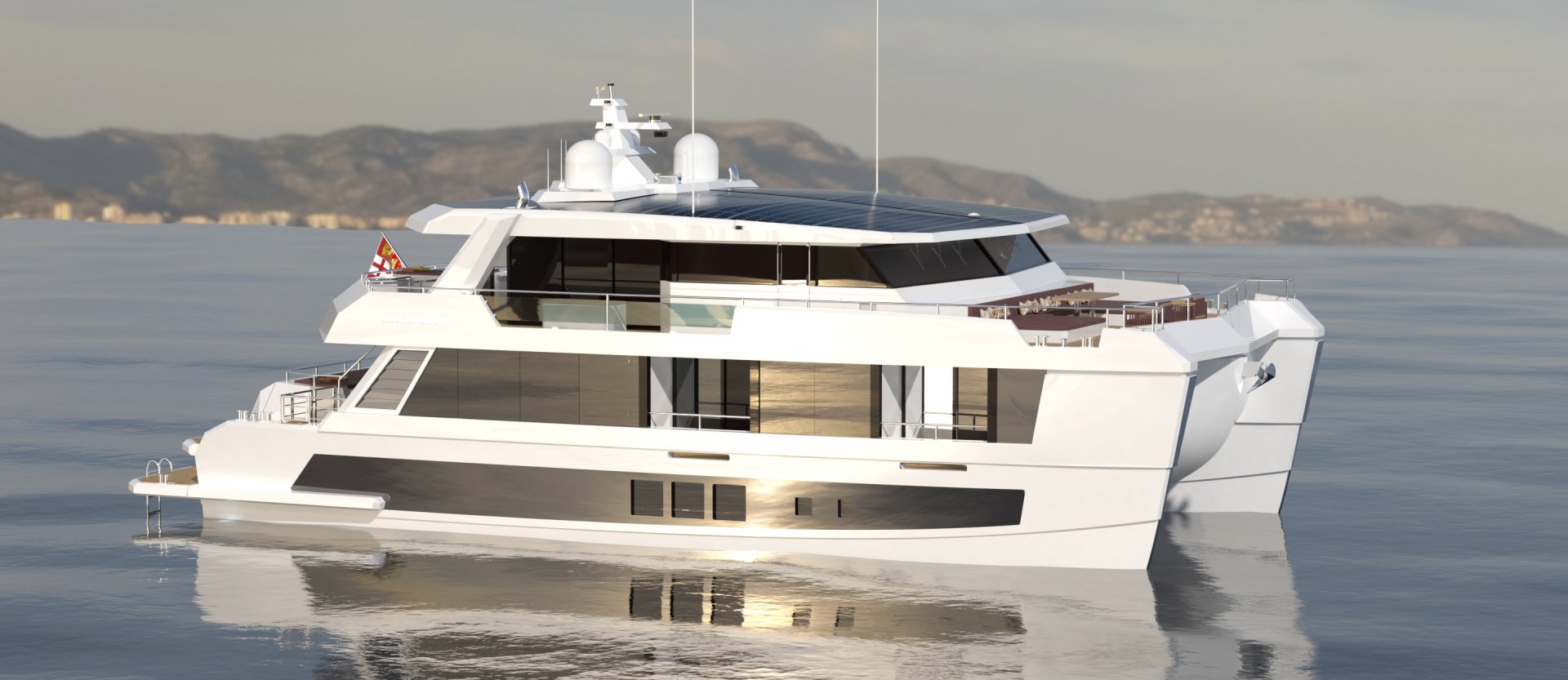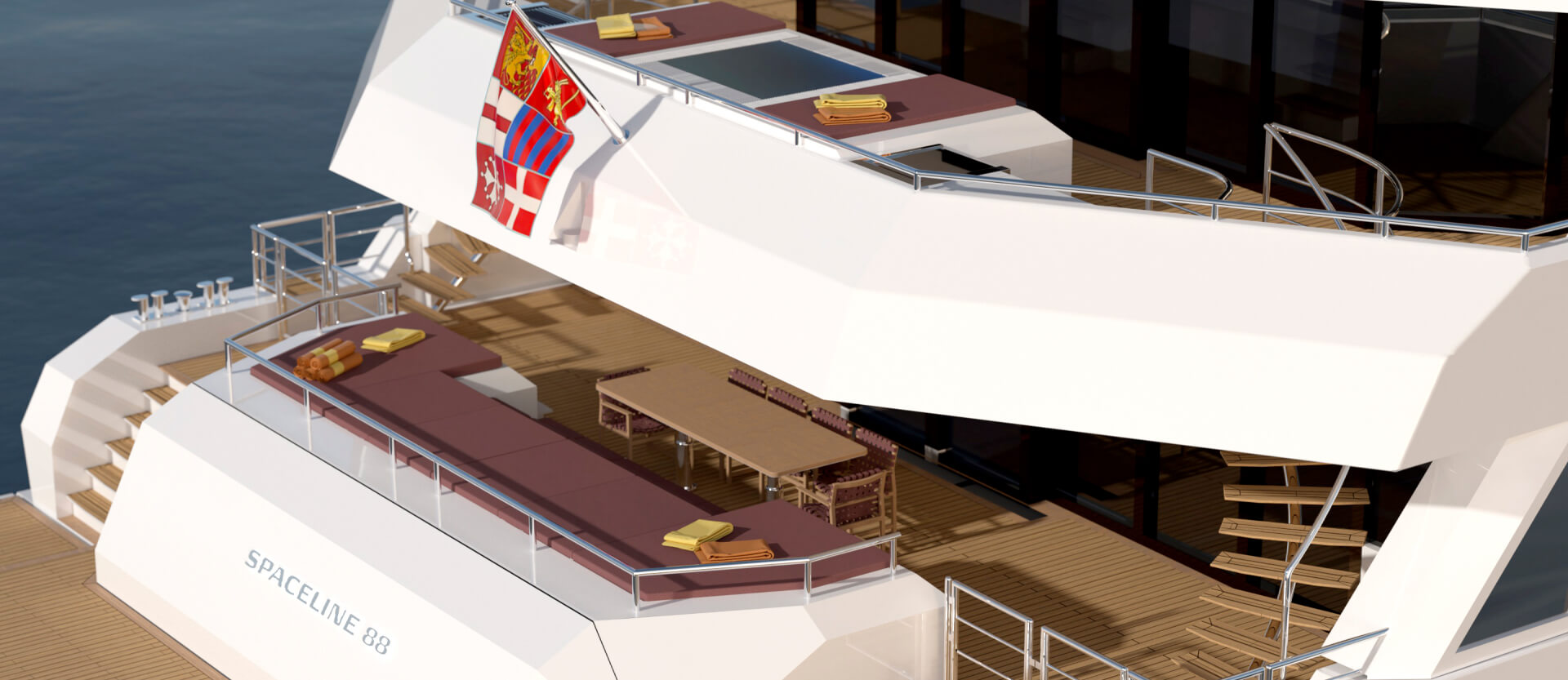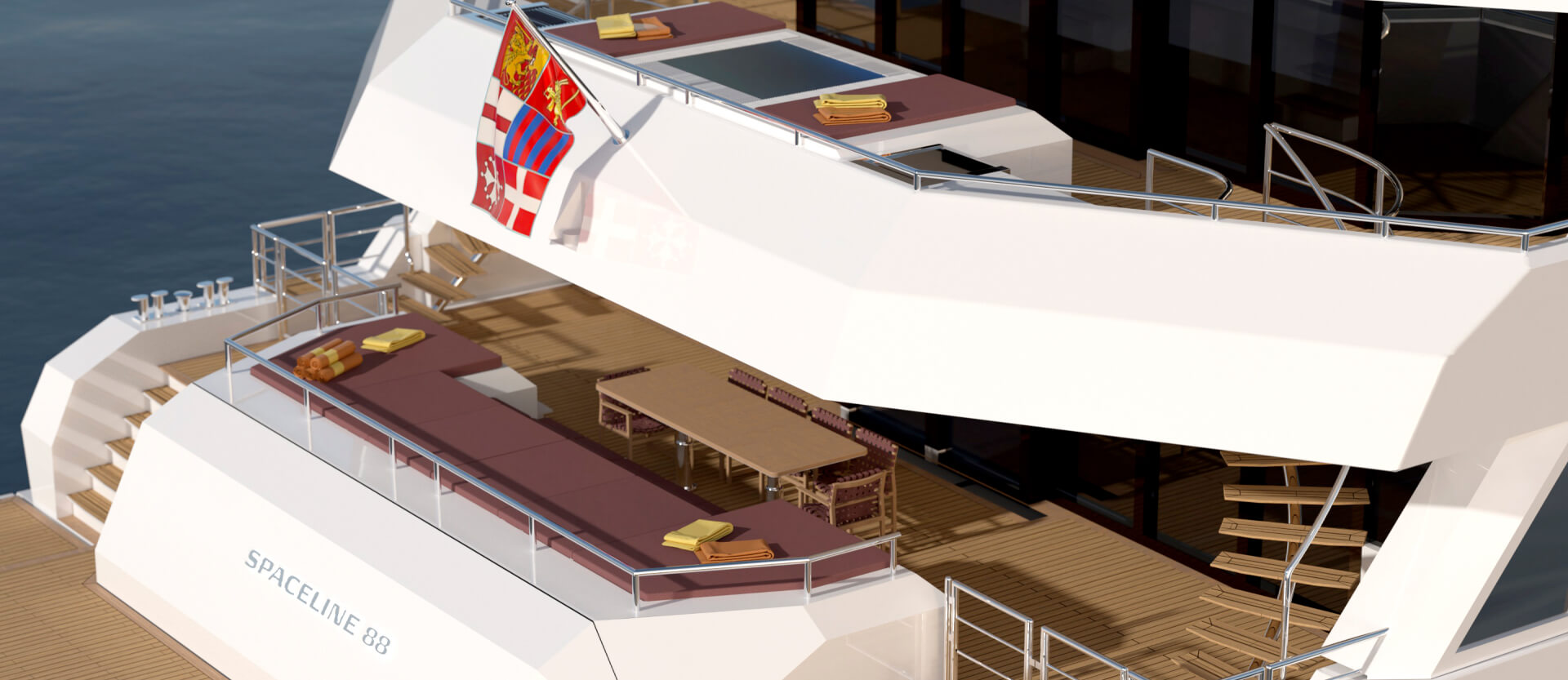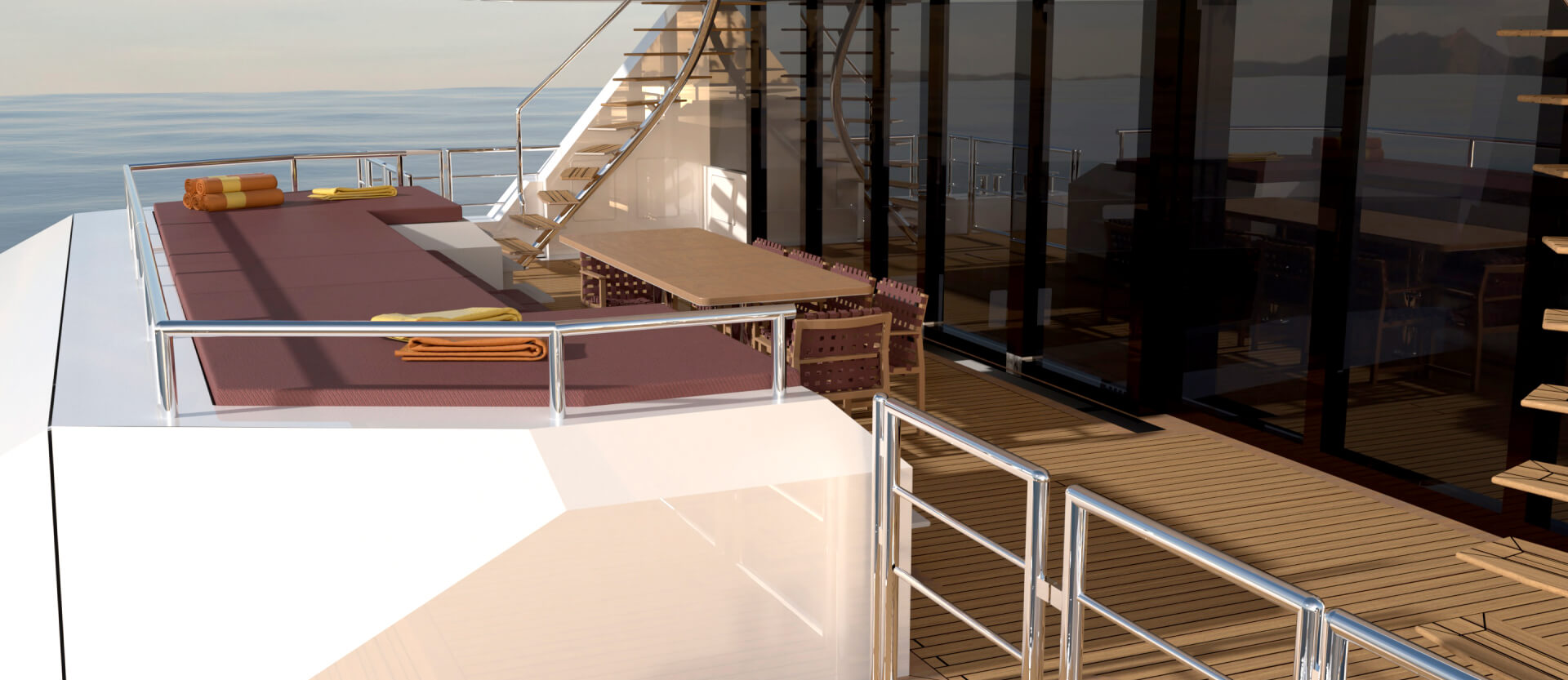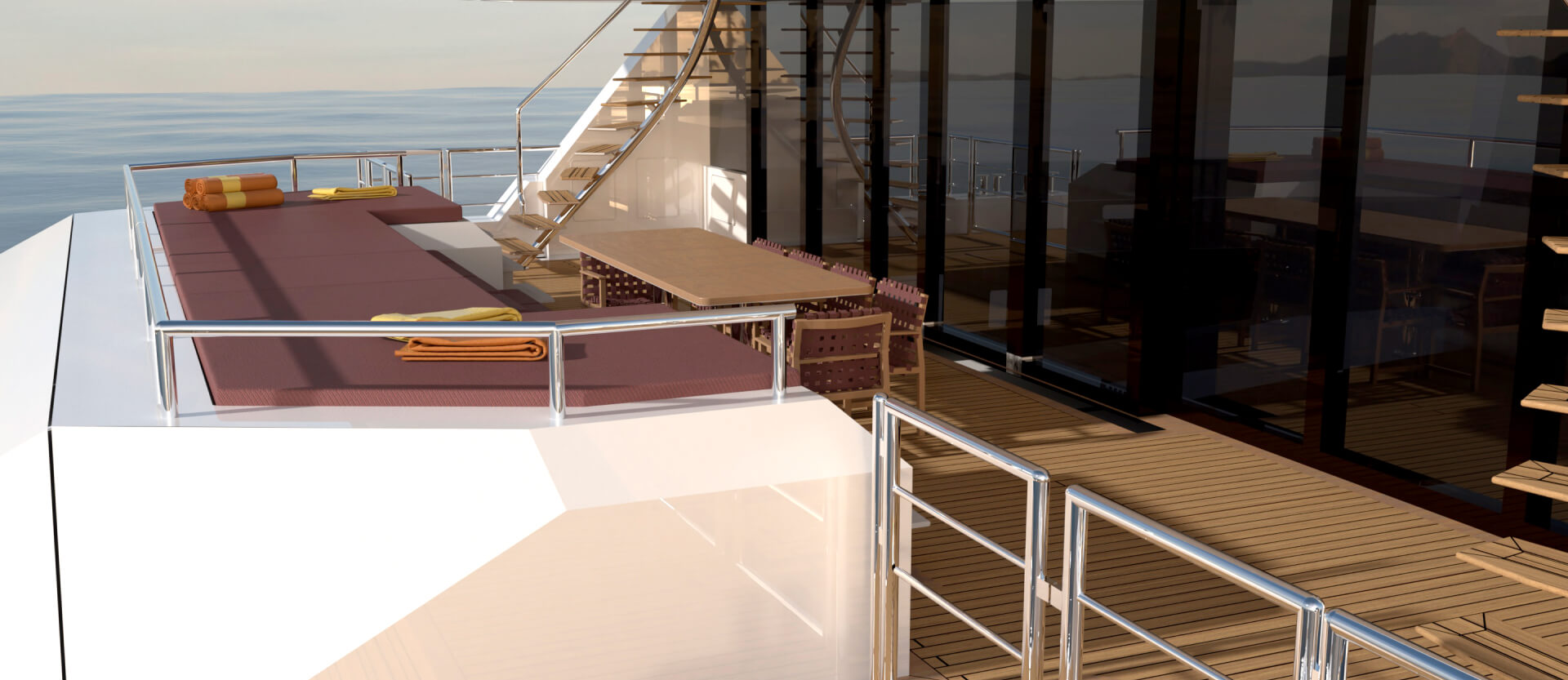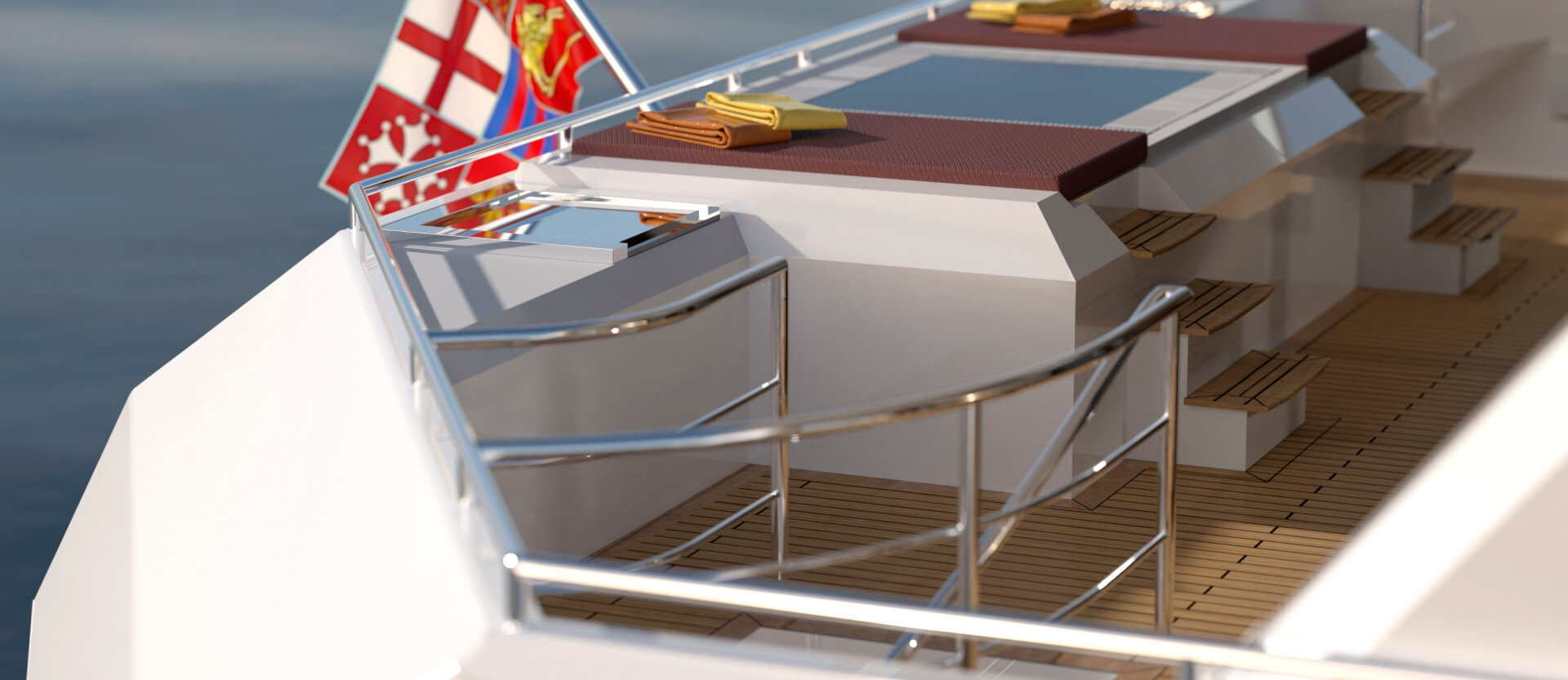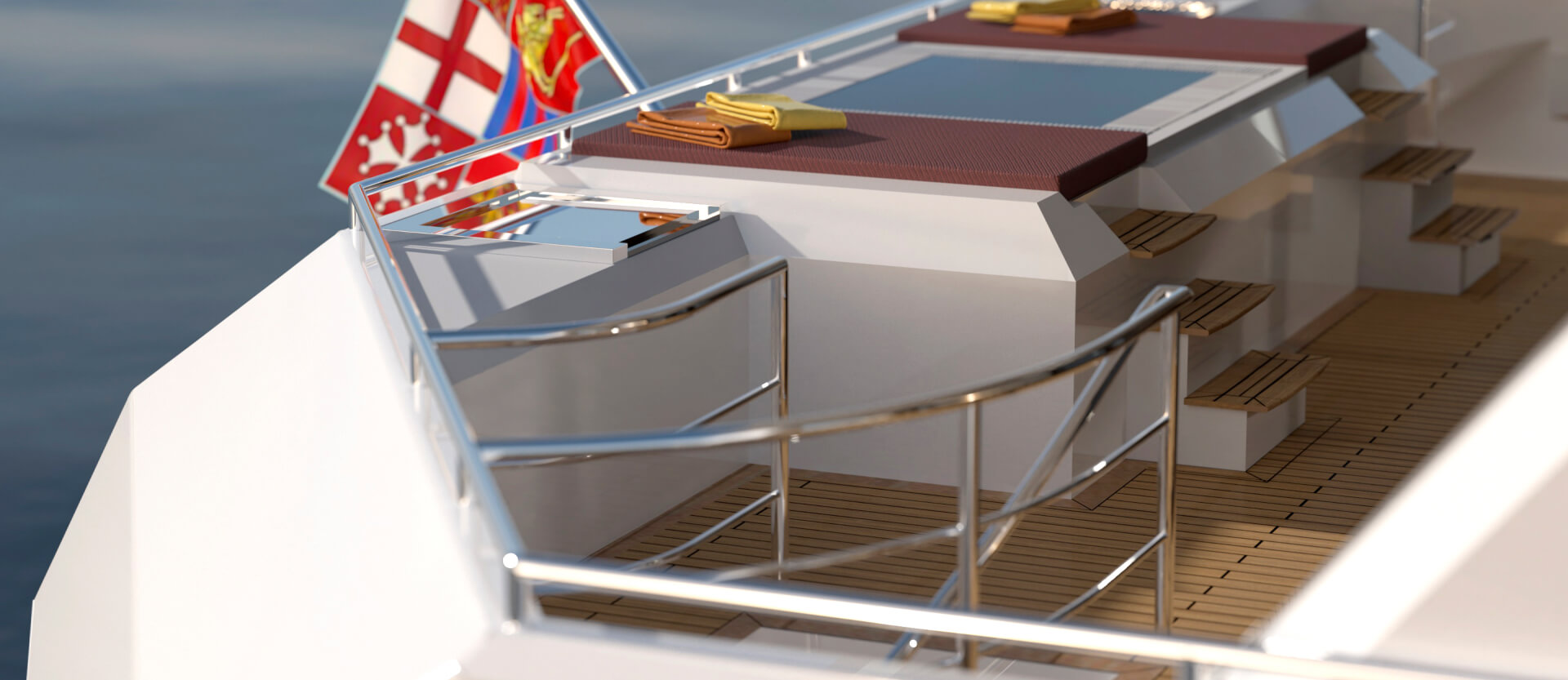 The Spaceline Design is the invention of Ultimate Catamarans' founder and owner Mr. Ralph Wuttke. With the clear vision to create Aluminium-built Superyachts featuring deck spaces and internal volumes far larger than anything ever built with the highest finishing quality, the Spaceline Design thus reaches the top segment of the Superyacht Industry. The Spaceline vision was brought to life by Luxury Projects that has developed this unique naval architecture platform and the ultimate design of both interiors and exteriors.
INNOVATION & GREEN TECHNOLOGY
Sustainable and environmentally friendly design without compromising the quality and luxury standard is our goal. All the Spaceline Catamarans powered by the latest and most modern hybrid propulsion system including solar panels and battery packs. The Spaceline Design can, as an option, feature the latest Fuelcell Technology. The electric propulsion provides maximum cruise comfort without noise and vibrations. The heat recovery system recollects and reuses produced heat from the generators.. Generator exhausts are positioned on the rooftop to provide fume-free swimming experience at all times, in case the solar produced electricity is not covering the consumption.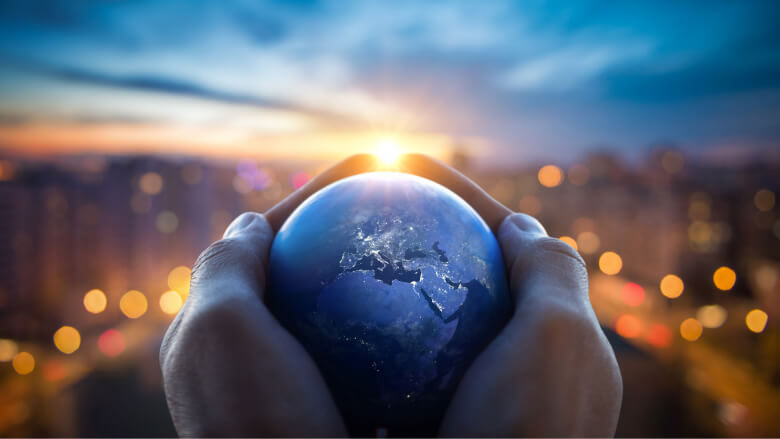 DESIGN
The aesthetic of the Spaceline Design is in perfect harmony with the latest design language, combining sporty performance with uncompromised elegance. Continuous horizontal lines create the main shapes, while the engine uptakes are Spaceline's Signature Design and provide the distinctive look recognizable from every angle. Large windows all around let in the light and provide an unobstructed expansive view. All guest cabins are located on the main deck and feature a large private balcony.